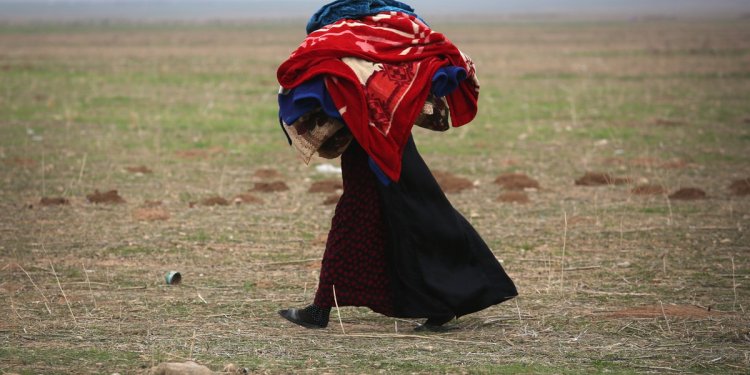 Raid Automatic Insect control system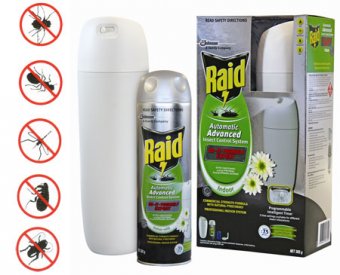 Description
The Raid Automatic Advanced Insect Control System Do-It-Yourself Expert with natural pyrethrins is designed for continuous protection homes, buildings and other indoor areas against flying and crawling insects. Pyrethrins are natures' own protection against insects, extracted from chrysanthemum daisies. Pyrethrins control most common insects.
The Raid Automatic Advanced Insect Control System has an unique automatic dispenser which uses Advanced Micromist Technology™. This system creates a mist of incredibly fine micro particles to eliminate insects. Because it's a mist stays in the air longer, it's more easily spread throughout your whole room.
24 Hour Protection
Programmable Intelligent Timer
2 time settings (12 & 24 hour) available for different insect infestations
Battery warning light
Twist and lock easy to assemble
Attractive modern design
305 gram refill can lasts up to 7.5 weeks.
Handy Hints:
While using Raid Automatic Advanced Insect Control System Do-It-Yourself Expert Indoor a light scent of natural pyrethins may be noticed. This is a normal indication that the product is working.
For optimal results, keep unit in one consistent location and allow unit to operate continuously without switching off.
Warning: Low battery may reduce the effectiveness of dispersion.
Use in a ventilated area. Do not use in small non ventilated rooms.
Do It Yourself Outdoor Home Surface Spray
Raid Bug Defense kills flying and crawling insects before they get inside your home. Great for rural homes and cow sheds that have fly challenges in the summer months.
Raid Bug Defense provides on-going control throughout the summer as it kills on contact.
Convenient 2 litre pack
No mixing required
Auto trigger for faster and easier application
Product is not a Schedule 5 Poison and does not require gloves and a mask
Reusable auto trigger
Active ingredient Bifenthrin
Fly and Mosquito Killer – odourless
Multipurpose Insect Killer – odourless
Cockroach & Spider Killer – Indoor surface spray (kills crawling insects fast. Keeps killing up to 6 months.)
Ant Killer – for indoor and outdoor use (kills crawling insects fast. Keeps killing up to 6 months.)
Share this article
Related Posts