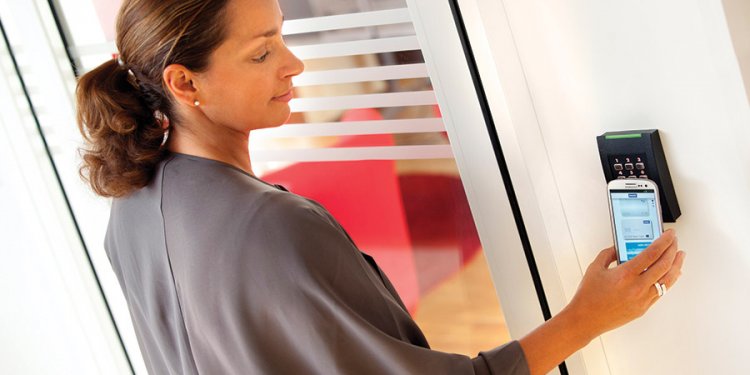 Wireless Access Control Systems
Wireless technology in general continues to experience both falling prices and increasing acceptance in many areas — from consumer products, to smart home devices, to security products. The access control space has seen a surge in recent years of products designed to install or operate wirelessly. Yet many integrators are still reluctant to use them except when there is no choice. Manufacturers of wireless locks, access control panels and software that integrate with them and other types of wireless access control all agree: to ignore this trend is to risk falling behind.
What does wireless access control look like today? Depending on who you ask, it can encompass anything from an all-in-one wireless lock, to mobile credentialing, long-range RFID and more.
"There are two things that people equate to wireless, " says Charlie Erickson, executive vice president of product management, 3xLOGIC, Westminster, Colo. "One is accessing a door wirelessly via a mobile phone or credential. Wireless to others means the physical reader and strike at the door is battery powered and communicates wirelessly to the network. The door is not wired or the person is not wired." (See "The Expanding Definition of Wireless" on page 122.)
At the reader level, not all wireless is created equally. "Wireless is comprised of the reader, the physical locking element, the monitoring points you need in order to complete that application and everything from the door-positioning sensor to the source of power, " says Brad Aikin, portfolio leader for commercial, Allegion, Carmel, Ind. "To actually have fully wireless access control you need these other pieces of intelligence around it to be wireless as well."
The majority of applications are wireless locks and control panels, adds Mauricio Lainez, product development manager, Security Door Controls (SDC), Camarillo, Calif. "For example, you can have a wireless lock on a door using Wi-Fi to communicate to a control panel that is connected to a network. Or, you can have a door lock wired to a control panel that communicates wirelessly to a network. There are a number of different wireless architectures available."

Latest Trends
The increase in the number of ways to communicate wirelessly has impacted the access control market, both in options and price, says Tony Diodato, CTO, Cypress Integration Solutions, Lapeer, Mich. "Based on the increase in wireless product sales we're seeing, opinions on wireless are changing. Although we don't use Wi-Fi or Bluetooth in our security products, their use has led to wireless being considered more of a mainstream technology in general. Much of the change has to do with price. Once the cost reaches the tipping point where the installed cost is nearly equivalent to wired solutions, we expect to see wireless become even more prevalent."
The increasing number of radio technologies has been a boon to the industry, says Scott Lindley, president, Farpointe Data, Sunnyvale, Calif. "Today if you take a look at different technologies such as frequency hopping, spread spectrum, data protocols and heightened data rates, [wireless] communications are much more reliable than in the past. That is in part due to the advent of different radio technologies. An integrator can now install them with real assurance that they will actually work on their site."
Wireless is no longer the new kid on the block, says Peter Boriskin, vice president of commercial product management, ASSA ABLOY Americas, New Haven, Conn. "Wireless has become a much more commonly deployed technology. Over the last year, we have seen a drop in the need to educate customers about when and why to use wireless, and a big increase in the implementation of wireless products. Wireless is now viewed as a standard tool that integrators can deploy in a variety of applications and environments."
Share this article
Related Posts