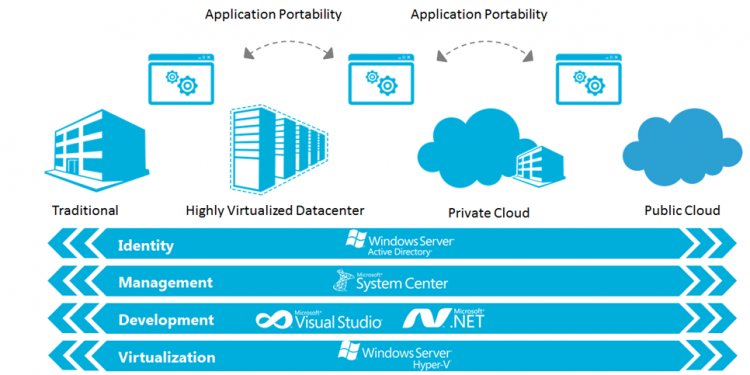 System Center 2012 R2 App controller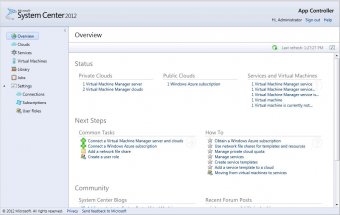 Microsoft System Center App Controller is a new member of the System Center family of products. Although other products in this suite can be implemented independently of one another (with the ability to integrate, of course), App Controller is highly dependent on System Center Virtual Machine Manager (VMM) or Windows Azure. In case you aren't familiar with App Controller's purpose, let me make a brief introduction.
App Controller is a product for managing applications and services that are deployed in private or public cloud infrastructures, mostly from the application owner's perspective.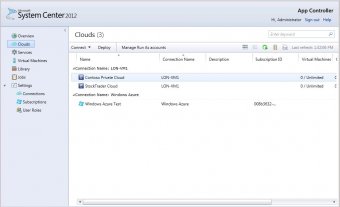 It provides a unified self-service experience that lets you configure, deploy, and manage virtual machines (VMs) and services. Some people mistakenly think that App Controller is simply the replacement for the VMM Self-Service Portal. Although App Controller does indeed serve this function, and in some way can replace the Self-Service Portal, its focus is different. VMM Self-Service portal was used primarily for creating and managing VMs, based on predefined templates; App Controller also focuses on services and applications.
App Controller lets users focus on what is deployed in the VM, rather than being limited to the VM itself.
To understand this concept, you need to be familiar with System Center 2012 VMM 2012. Although this article is not about VMM, I must mention some important things so you can get the full picture. VMM 2012 has significantly changed from VMM 2008 R2. VMM 2012 still manages and deploys hosts and VMs, but its main focus is on private clouds and service templates. The end result is that an administrator or end user can deploy a service or application to a private cloud even without knowing exactly what lies beneath it.
I mentioned earlier that you can use App Controller to connect to both private and public clouds. Connecting to a private cloud means establishing a connection to a VMM 2012 Management Server. However, you can also add a Windows Azure subscription to App Controller.
Share this article
Related Posts