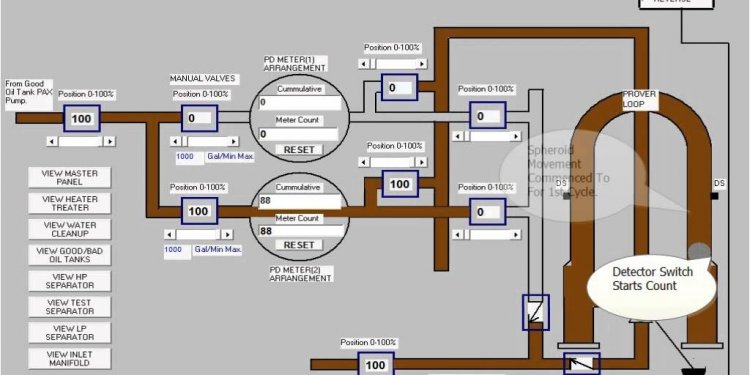 Distributed control system in power plants
Conditions in today's power generation industry are getting tougher. Now more than ever, power generators have to rely on top plant performance, which is ultimately powered by dependable and predictable operation. Power plant control and automation solutions can help reach those goals.
SPPA-T3000 Cue – The new release
Source: ARC Advisory Group, Presentation on 18th Annual ARC Industry Forum, Orlando, FL, 2014-02-11
Operator centric approach
SPPA-T3000 Cue, the new release of our worldwide leading distributed power plant control system, has evolved under an operator centric approach. It is infused with innovations specially designed for effective and efficient operation. By supporting operators with the right tools, targeted cues, and guided procedures for sound operation, SPPA-T3000 Cue provides the platform to increased power plant performance.
Major benefits of our SPPA-T3000 Control System
Improved plant availability
Quick reaction in critical situations
Clear instructions and transparency of upcoming issues
Integrated workflows
Simple and reliable day-to-day I&C operation
Optimal support of work processes and ergonomic design
High Performance
High Performance Data Distribution - The Right Information Anytime, Anywhere
SPPA-T3000 is giving the right Information, at the right time and for the right people and solves the problem of distributing data within an enterprise while minimizing information overload. Each person with authorized access within the enterprise receives only the data that he or she needs in order to work effectively. Your benefit: The faster the relevant information can be filtered from the information overload, the faster and more reliable decisions can be taken.
Low Cost
Low Cost During Life Cycle - For Long-Term Business Success
The traditional separation between the automation system, HMI, engineering system and diagnostic system is a thing of the past. The HMI, engineering, diagnostics, etc. are just different views on the same object. Your benefit: a simplified system architecture that eliminates the need for the subsystems required in traditional control systems.
Embedded Component Services ™
The heart of the system is the software, called Embedded Component Services
Embedded Component Services is not just the key behind dispensing with subsystems, but is also the reason for the simple operation and excellent reliability of the system. All aspects of a power plant component are gathered 1:1 into a single software module here. Your benefit: data synchronisation is unnecessary. The user can always count on consistent data.
References at a glance
Learn more about our reference projects all over the world and see our proven track record:
Al-Hartha, Iraq
SPPA-T3000 Control System replaced the damaged control system in unit one, two and three of the Al-Hartha Thermal
Power Plant and secured the electricity supply.
Berlin, Germany
SPPA-T3000 Control System enables 26 gas turbines at seven German power plant locations of Vattenfall Europe Wärme AG to be controlled centrally from the control room of the Berlin Mitte combined heat and power (CHP) plant.
Geertruidenberg, Netherlands
HMI migration to SPPA-T3000 Control System provides Amer 9 with a state-of-the-art HMI, while at the same time many proven components of the existing DCS are preserved.
Harlingen, Netherlands
SPPA-T3000 Control System, SPPA-E3000 Complete Electrical Package, and Service for I&C and Electrical offer a comprehensive solution for the new waste incineration plant in Harlingen – from a single source.
Share this article
Related Posts