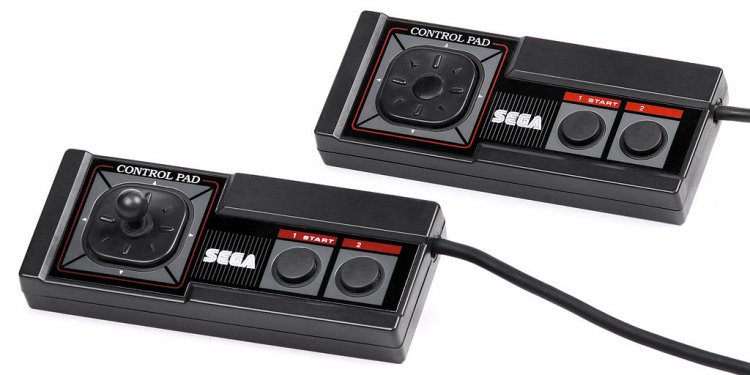 Sega Master system controller
Today we will modify a super sweet old school Sega Master System controller for full functionality with both the Atari 2600 and 7800.
To be honest, I really wanted to like the Atari 7800 controller. It was shaped like a coffin and looked all space-age and stuff when it came out. But after 10 minutes of using it I knew it was just another SNAFU by Atari. While Europe and the rest of the world got the super cool Atari Joypads with the 7800 release, America had to deal with these horrible POS's.
So, what options do you have? You could try and hunt down an original Joypad on eBay or you can modify one of the other plentiful compatible controllers out there to work for you instead.
Natively the Sega MS controller will work flawlessly with the Atari 2600 but due to the two button design of the Atari 7800, the pinouts are not compatible with this Sega controller. By sacrificing... (and I use that word loosely) an extra 7800 joystick we can merge the two together and build a controller worthy of the Atari ProSystem greatness! Heat up the soldering iron and lets get to it!
Share this article
Related Posts