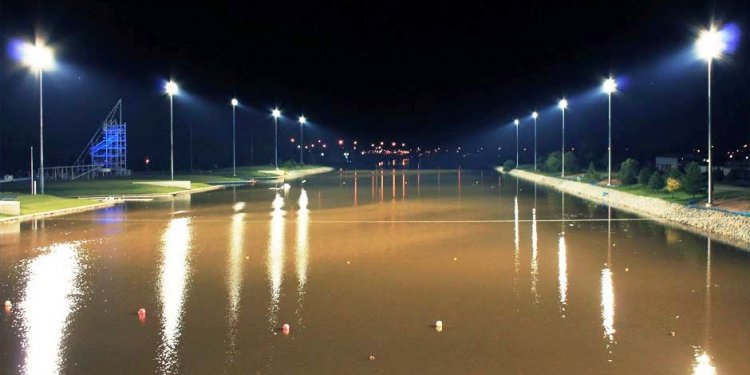 Lighting control system Design
CEDIA 2016: New software updates and products will simplify design and installation of Lutron lighting and shading control systems like Sivoia QS and Caséta Wireless, as well as provide customers with expanded choices.
Facebook
Twitter
Google+
Pinterest
LinkedIn
More about Lutron
Lutron Electronics designs and manufactures energy-saving light controls, automated window treatments, temperature controls, and appliance modules for both residential and...

·
Lighting control pioneer Lutron Electronics is announcing the fourth quarter availability of several new products and software updates intended to simplify the design and installation of Lutron lighting and shade control systems while offering customers more flexible product choices.
"Helping our dealers get on and off jobs quicker while offering their clients a high-quality product and installation experience is part of our first company principle – Take Care of the Customer, " said Lutron Vice-President and General Manager Ed Blair. "We're confident that these new products and tools will bring added value to our customers - and theirs - and help combat some very common issues that we've heard about from dealers around the globe."
HomeWorks Illumination, Lutron's legacy total home control system, is installed – and functioning – in homes around the globe. Now, dealers can quickly and easily convert portions of these existing databases to HomeWorks QS databases with the new HomeWorks Illumination Software Converter.
This new software saves time and effort by eliminating reentry of area trees, load schedules and panel equipment. And now, system upgrades will be done quicker, making the system more affordable for homeowners and more profitable for dealers.
Dealers can now provide their shade customers living in contemporary spaces with a modern, architectural aesthetic using the new Sivoia QS Triathlon Architectural Fascia. The new architectural fascia provides a similar fascia aesthetic option across battery-powered and Sivoia QS products, including battery-powered, wired, and manual versions of Triathlon and Triathlon WIDR shades. The fascia will be available in four standard colors: white, black, bronze, silver/gray, and mounting options: inside, outside, wall, or ceiling.
With widths ranging from 20.75" to 96" for Triathlon and 20.75" to 144" for Triathlon WIDR, the new fascia offers a tool-free installation and exchange of batteries, maintaining its existing, simple, ergonomically friendly design.
Caséta Wireless customers will be able to worry less about the compatibility of their light bulbs thanks to the new ELV+ dimmer. Ideal for ELV and LED loads, the new ELV+ dimmer works with all load types (10W minimum load), is phase selectable for reverse and forward phase dimming, and is an ideal solution for most dimming applications. The dimmer features a "Favorite" button and works with the Pico for 3-way and multi-location applications.
Alliance Update
Control4 EA series customers will now have an enhanced blinds and shades experience with Control4 OS 2.9, bringing enhanced personalization for homeowners and expanded integration tools for dealers. OS 2.9 includes a more intuitive interface to make it easy to control and automate window coverings throughout the home. Key to the new experience is support for integrating Lutron shades.
Homeowners can also now create their own Wake Up and Sleep scenes including lighting, music, TV, shades and temperature, right from their Control4 touchscreens. Dealers can also customize the UI with Experience Drivers and dynamic, graphical icons so that customers' favorites, such as fountain, fireplace, and Mockupancy
Share this article
Related Posts