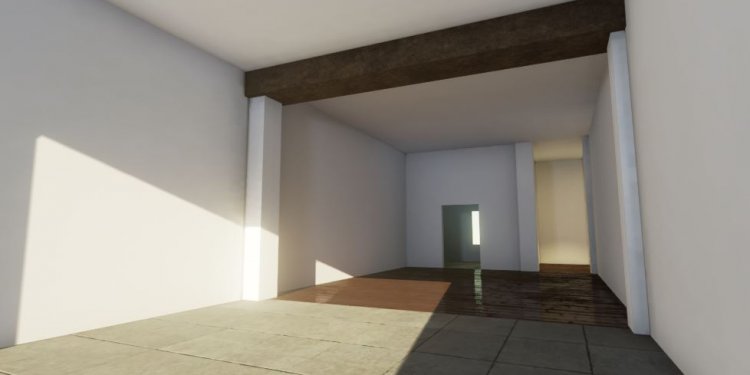 Building lighting control systems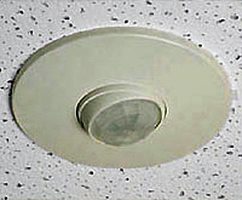 Electric lighting controls are used in lighting design projects to achieve a high quality energy efficient lighting system. Specifying a layered, daylight-integrated lighting and control system gives the occupants control of the lighting while providing appropriate lighting levels, minimizing glare, balancing surface brightness, and enhancing the surrounding architecture.
When electric lighting controls are used properly, energy will be saved and the life of lamps and ballasts can be extended. Lighting controls will help reduce energy by:
Reducing the amount of power used during the peak demand period by automatically dimming lights or turning them off when they are not needed
Reducing the number of hours per year that the lights are on
Reducing internal heat gains by cutting down lighting use, which allows for reduced HVAC system size and a reduction in the building's cooling needs
Allowing occupants to use controls to lower light levels and save energy
There are other reasons to use electric lighting controls. For example, dimming controls can provide the lighting flexibility which is often required in multi-use rooms or rooms in which projectors are used. Exterior motion detectors and interior occupancy sensors can be used to turn lights on when people (including intruders) are present. Moreover, by tuning an environment for the individual occupant's or group's visibility, comfort and productivity can be improved.
A. Types of Lighting Controls
The most common form of electric lighting control is the on/off "toggle" switch. Other forms of lighting control include occupancy sensors, daylight sensors, clock switches, a variety of manual and automatic dimming devices, and centralized controls. Some controls operate on line-voltage power, while others are low-voltage (DC) powered. Note that fluorescent fixtures that are intended to be dimmed require special compatible dimming ballasts. Also, controls can be linked together which can perform multiple control tasks.
Standard on/off switches and relays can be used to turn groups of lights on and off together. Creative design options can be developed with this simple tool, if the circuiting is properly designed. For example, some of the lamps in each fixture can be switched together, every other fixture can be switched as a group, or lighting near the windows can be turned off when daylight is plentiful.
Example of a wall switch occupancy sensor
Occupancy sensors (including passive infrared, ultrasonic, and dual technology sensors) serve three basic functions:
To automatically turn lights on when a room becomes occupied,
To keep the lights on without interruption while the controlled space is occupied, and
To turn the lights off within a preset time period after the space has been vacated.
Some sensors have settings that allow the specifier to select between the functions listed above (manual on instead of automatic on, for example). Note that sensor characteristics may vary considerably from manufacturer to manufacturer, so it is important to carefully evaluate the options for each device.
Passive infrared sensors (PIR) are triggered by the movement of a heat-emitting body through their field of view. Wall-box type PIR occupancy sensors are best suited for small, enclosed spaces such as private offices, where the sensor replaces the light switch on the wall and no extra wiring is required. PIR sensors cannot "see" through opaque walls, partitions, or windows so occupants must be in direct line-of-site of the sensor.
Ultrasonic sensors emit an inaudible sound pattern that is disrupted by any moving object altering the signal returning to the sensor (Doppler shift). They are best suited for spaces where line-of-sight view to the occupant is not always available. This type of sensor detects very minor motion better than most infrared sensors and is often used in restrooms since the hard surfaces will reflect the sound pattern.
Dual-technology occupancy sensors use both passive infrared and ultrasonic technologies for less risk of false triggering (lights coming on when the space is unoccupied). Combining the technologies requires a more reliable, yet slightly larger and more expensive device.
Example of a ceiling-mounted occupancy sensor
Occupancy sensor placement is very important to the successful implementation of the control design intent. Occupancy sensors must be located to ensure that they will not detect movement outside of the desired coverage area, through an open doorway, for example. Ultrasonic devices are sensitive to air movement and should not be placed near an HVAC diffuser, where air movement may cause false tripping.
Occupancy controls can be used in conjunction with dimming or daylight controls to keep the lights from turning completely off when a space is unoccupied, or to keep the lights off when daylight is plentiful and the room is occupied. This control scheme may be appropriate when occupancy sensors control separate groups of luminaires, or "zones", in a large space, such as in a laboratory or an open office area. In these situations, the lights can be dimmed to a predetermined level in one specific area when the space is unoccupied.
There are several different kinds of coverage patterns and mounting configurations for occupancy sensors, such as:
Ceiling-mounted controls with 360° coverage
Ceiling-mounted controls with elongated "corridor" coverage
Wall-mounted controls with a fan-shaped coverage pattern
Ceiling-mounted controls with a rectangular coverage pattern
and more!
Additionally, take note of the difference between each device's sensitivity to minor motion (working at a desk) vs. major motion (walking or half-step activity). The sensor manufacturer should provide coverage diagrams for both levels of activity. HID lamps do not work well with occupancy sensors because most HID lamps take a long time to start each time they are switched off.
Share this article
Related Posts