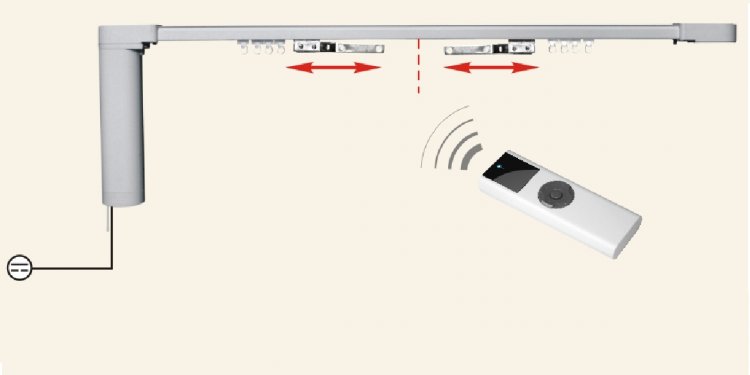 Remote control Curtain system

BTX Intelligent Fashion motorized drapery systems deliver user-friendly automation solutions with quick and easy installation. Whether the drapes are lightweight or opulently heavy, BTX motorized drapery systems deliver a full range of solutions for a variety of drapery weights, sizes and styles.
BTX drapery systems can control long, luscious draperies to cover large windows, and the tracks can be custom-curved and go great widths for unique applications. BTX motorized drapery systems can enhance nearly any interior space whether contemporary and chic, or bold and dramatic!
The Intelligent Fashion drapery program consists of three product lines: Tumo, Futura, and Classic. To find out which product best suits your project, review the features and benefits below, then continue on by clicking the appropriate image.
Tumo
The Tumo drapery line consists of a collection of low-voltage DC motors designed for user-friendly operation and simple installation. With built-in RF technology, Smart Touch sensory control, and heavy duty compatible configurations, the Tumo is ideal for light to mid-weight applications in both residential and hospitality environments.
Futura
The Futura drapery system is a technologically advanced, high voltage motor. This systems features the 2.4 GHz control platform, and a powerful AC drive motor to move large, heavy drapes from a built-in control. With options ranging from remote operation to wireless networking control, Futura is a valued addition to our program.
Classic
Classic drapery systems have been the cornerstone of the drapery program for nearly two decades. Renowned as the most reliable motorized drapery systems in the market, the Classic systems are prized for their ability to handle great widths and heavy treatments. In view of the continued popularity of the Classic system, there are no plans to retire this system any time soon.
Share this article
Related Posts