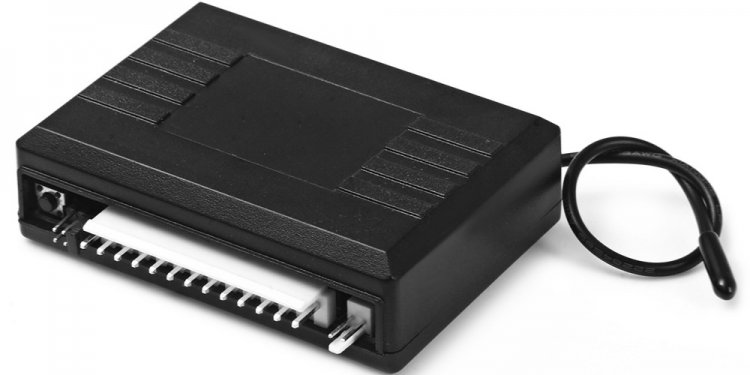 Remote control Keyless Entry system
Why You Need Keyless Entry Locks
Juggling bags of groceries while fishing for your keys is a frustration most people have experienced at one time or another. Holding a squirming child in your arms as you struggle to get the door open only increases the challenge. Try doing these tasks in the dark and you'll fully appreciate the convenience behind home automation keyless entry locks.
Keyless Entry Systems Increase Personal Safety
Few things are more frightening than approaching your front door with the fear that someone is following close behind you.
Your gut wrenches as you fumble for your keys, praying you can open the door quickly. Wouldn't it be great to be able to unlock the door with a button click from twenty feet away and lock it again with another click the moment you're safely inside?
Using a keyfob transmitter for remote control access to your home introduces a whole new dimension to your home security system. You can unlock the door and turn on the porch light as you walk up the pathway or pull into the driveway. For an investment of around USD$ 100, you can provide a security feature for you and your loved ones that is priceless.
Where Home Automation Fits In
Many keyless lock systems exist that have nothing to do with home automation. Those systems lack the flexibility afforded by a home automation keyless entry system. When compatible products are integrated with your home automation system, your doors can be locked or unlocked from anywhere in the home.
No longer will you need to get out of bed to let the kids in late at night.
Want to put your locks on a timer? Use the computer to program them into your event calendar. Would you like the porch light to come on whenever the door is unlocked? Only an integrated home automation keyless entry system provides these capabilities.
Finding the Right Keyless Entry Products
No one solution fits everyone. You may prefer doorknobs with a brass finish or a satin one. You might want a standard latch or a deadbolt. Perhaps you like levers instead of knobs. You may even need to use a keyless entry on a sliding door. Whatever type of door you're looking to automate, there is a solution for you.
Questions you will need to answer before you start shopping include:
Do you want the keyless lock to look like a normal doorknob or are you looking for one with an added security feel (and features)?
Do you want to operate the door using a remote control, and if so, how many remotes will you need?
Do you want an entry system that is electric or battery-powered?
Will you want to unlock the keyless door before you get out of your car?
Will you want the porch light to turn on (or other lights) when the door is unlocked?
Here are three examples of widely available keyless entry solutions:
1. Keyless locks - Morning Industry, Inc. is a well-known leader in the keyless lock industry. Using an Insteon MorningLinc controller, Morning Industry locks become part of your home Insteon network. Solutions start at around USD$ 150.
2. Electric door strikes - Any door can be wired into any X-10 compatible system and controlled remotely using an electric door strike like the ones made by Lee Electric or SECO-LARM. Adding a scene command allows external or internal lights to be turned on at the same time. Solutions start at around USD $45 when added to an existing X-10 compatible network.
3. Remote control locks - Schlage has partnered with Z-Wave to create a keyless entry system called LiNK that can be opened from anywhere in the world via a computer or web-enabled cell phone. Because Schlage LiNK is part of your Z-Wave network, it can work in conjunction with other Z-Wave devices. Solutions start at around USD$ 250 with an $8.99 per month subscription fee.
Share this article
Related Posts