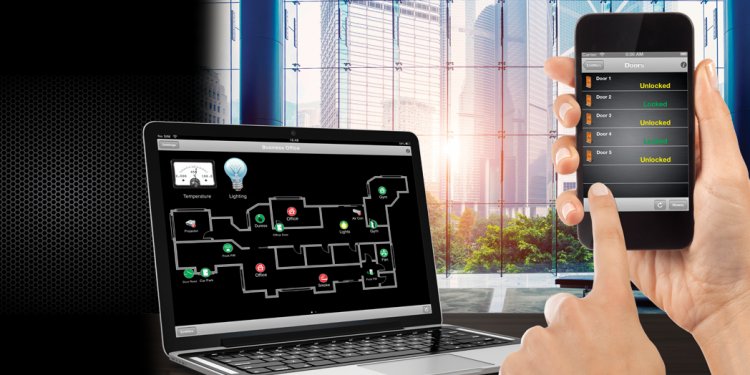 Access Control Systems Manufacturers
The 3 main drivers for growth are the continuing move to IP technology, the integration of Access control with Identity Management and Wireless Controls.
Access control through a standard card reader system is a weakness, particularly at a time when risk of corporate theft, malicious damage and terrorism has increased. The need for a more secure system incorporating biometric devices to authenticate identity and manage the process is becoming a standard requirement for new systems in high security areas.
Cabled access control doors are expensive to install in retrofit projects and powering the locks needs a permanent connection to the mains. As a result, only doors with very high security requirements are incorporated into most access control systems and other secure doors need key operated mechanical locks.
The latest wireless systems provide cost-effective access control integration for non-wired doors with mechanical locks and offer a much lower energy consumption because power is only needed when the RIFD reader is inserted; then power is provided by a lithium ion battery. This is potentially a massive growth area.
From our database we have identified some 120 established manufacturers of Access Control Systems. They range from major international physical security companies to specialist access control systems suppliers and access reader products.
From this list we have selected 20 manufacturers and show their relative performance and positioning on a quadrant. This can be seen in our recent research report –
It shows where we believe each company is positioned on a matrix representing four classifications of Access Control Suppliers; Established Players, New Start / Early Stage, Challengers and Leaders. The Vertical Axis measures their Coefficient of Innovation and the horizontal axis identifies Financial Strength / Market Exposure / Growth / Share. Established Players are companies that have been in the business for over 20 years, have a significant market share and brand and often install systems but today are not Leaders.
New Start / Early Stage companies are companies formed within the last 15 years have innovative products but have not yet reached a challenging position. Challengers have innovative products are growing fast and have the potential to move into the Leader quadrant. Leaders operate internationally, have a strong well respected brand and are in the top quartile for market share and growth.
Our final list of 20 companies includes Allegion, Axis, Avigilon, Bosch, Brivo, Cisco, Kaba, Gunnebo, HID Global, Honeywell, Keri Systems, Legic, Nedap, Salto, Schneider, Siemens, Stanley, TDSi, Tyco and Zwipe. It does not mean that suppliers not shown here are poorer performers but those that ARE listed, we believe are amongst the leading performers in the Access Control business.
The 6 players in the Established Player Quadrant include; Nedap, Kaba, Schneider, Siemens, Stanley and UTC. Of these the last 4 companies are major conglomerates that have acquired access control companies over the last 15 years. They operate pretty much worldwide. Nedap and Kaba specialise in access control and are based respectively in Holland and Switzerland but have operations in many countries around the world.
The second quadrant New Start / Early Stage has three companies namely Axis Communications, Avigilon and Cisco. Axis the leader in IP Video technology is in the process of being acquired by Canon and Avigilon also a leader in the video surveillance market have only recently entered the Access Control business. Both are expected to grow rapidly and move into the Challenger Quadrant based on their IP expertise. Cisco has in the last 5 years invested in almost all types of building services equipment that will be connected to the Internet of Things (IoT). Their motive appears to be to learn about the business but they are unlikely to be long term players in supplying access control hardware but will become the world's largest suppliers of network communications hardware and software for this and the wider IoT business.
The Challengers quadrant includes Brivo, Keri Systems, Legic, TDSi and Zwipe. They are all specialist Access Control companies that have innovative products and services. With the exception of Zwipe they are all well established. Zwipe was founded in September 2009 with the objective to develop and commercialize the first access control card in the market place that implements a full on-card fingerprint system. This means that you can authenticate yourself to any ISO 14443 compatible contactless system, just by putting your finger on the card.
Share this article
Related Posts