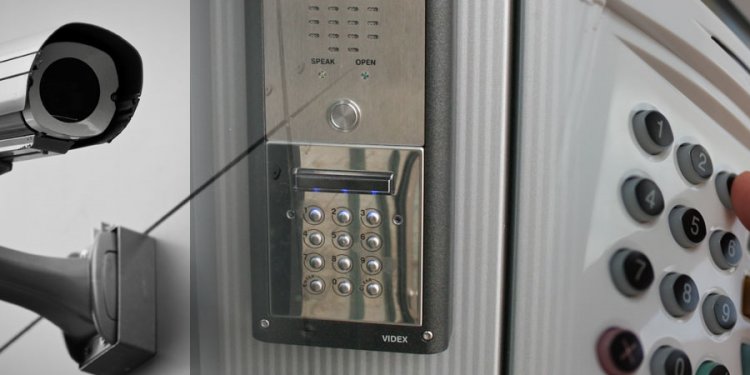 CCTV and Access Control Systems
Security USA™ has consistently investigated the latest innovations so we can offer our clients the most cutting edge technology.
Closed Circuit Television (CCTV)
An invaluable asset in the world of security is the ability to use CCTV (Closed Circuit TV) to conduct surveillance. Using a CCTV system, individuals, companies and organizations can instantly reduce or even cease the loss they experience due to theft. Retailers rely on CCTV to monitor their shops, stores, employees and shoppers. The effect is an incredible and dramatic reduction as a direct result of the innovative loss prevention method that CCTV provides.
With recent advances in technology, closed circuit television can well serve your company's security needs, preventing theft and vandalism, and improving the utilization of areas that might otherwise be unsafe. CCTV is now available with and without audio feed, with fixed or moving, low-light or infra-red cameras and can be monitored via secure internet access, cellular phone, and other wireless devices. Cameras can be monitored by dedicated watch, or can be movement activated; notifying the monitor when there is activity in an area where there should be none. CCTV can also be used in combination with other technology, like facial recognition to provide unheard of levels of protection.
Video surveillance proves vital when it comes to litigation against bogus claims and theft. Often CCTV surveillance proves to be just the piece of evidence that completes a case. It's extremely difficult to dispute evidence that is caught on video. CCTV systems can record to DVRs or MVRs and be used later in a court of law.
In other applications, institutions like hospitals or companies with warehouses and large amounts of storage rely on CCTV to monitor activity inside the location as well as to monitor the surrounding areas. CCTV is an advance in technology that serves one's security needs well. It can thwart theft and vandalism attempts, and it can make areas that were once unsafe, safer to utilize.
Advanced Access Control Uses the Newest Advances in Technology to Provide 24/7 Protection
An advanced access control system supplies individuals, companies and organizations with a powerful and inexpensive security service method for daily access management. Our access control systems give our clients a superlative security device that minimizes theft, employee fraud, vandalism and many other issues that may arise when a gap in security measures exists. Access control systems reduce the need for on-site patrols and the expense of hiring patrol companies. The number of guards necessary for proper security implementation can be effectively reduced through the use of an access control system. Our access control systems can be seamlessly integrated with other Security USA™ security service solutions to allow you to control multiple locations from one building (central monitoring), while managing many card readers and many cardholders.
An access control system utilizes some or all of the following features:
Alarm systems & monitoring
Card access
CCTV systems
Computer access control
Copier control
Elevator surveillance and access
Intercom systems
Photo ID badges
Parking lot surveillance and access
Remote access and surveillance
Building management
Biometrics, including distinctive signature thumbprint reading, iris scanning and facial recognition
License plate readers
Share this article
Related Posts