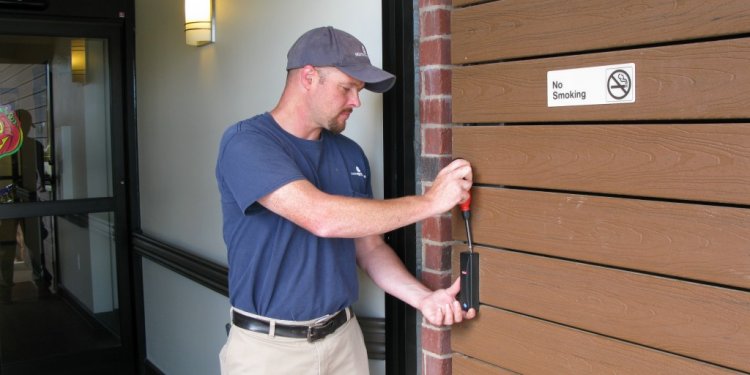 Commercial Access Control Systems
Alarm New England employs devices like ID badges, key fobs, smart cards and biometrics in its commercial electronic access control systems to quickly confirm a user's identity and immediately grant or deny them access to an area. Key fobs eliminate the need for rekeying when employees leave or join your company. Biometrics systems use unalterable information about a visitor's body such as a fingerprint to provide access. We'll work with you to find access control solutions for the right balance between usability, convenience, affordability and reliability.
Managed access control.
Our trained central station operators can remotely perform most of the access control tasks to keep your system running smoothly. Based on your requirements, we can place a system on-site at your facility or remotely via our online solution. Our staff manages the entire cardholder database for your organization, in addition to performing system maintenance. Real-time data such as activity reports are typically stored on our servers, accessible anytime online.
Share this article
Related Posts