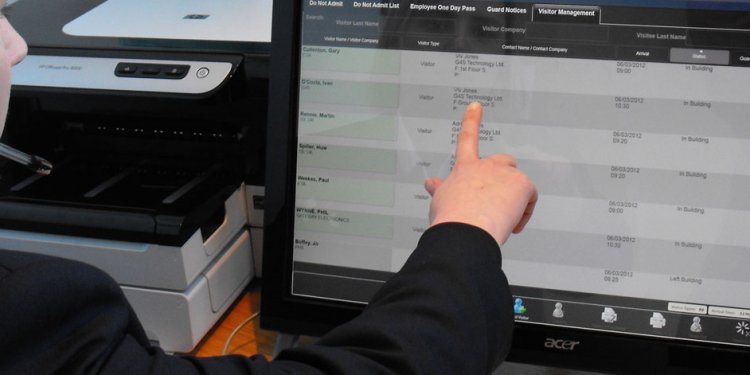 Electronic door Access Control Systems
Access control systems allow companies to determine who can go where and when. An audit trail shows the details of who passed through your access control entry and exit devices. Events recorded to a head end computer may be linked to video, paging, or alarm functions. By combining software and hardware, your system can be controlled, queried, or programmed from anywhere on your network or via a secure web browser.
Our access control systems provide more than just door control. They give you a complete picture of each employees activity by days, weeks, and the times they passed though any access controlled door in your facility. Your records will show whether they passed through during your regular working hours or off hours. Our access systems are based on time tested, user friendly software and allow for monitoring and control in remote sites throughout your existing network.
A typical system has four basic components:
Software or WEB interface
Door control modules
Locking devices, door position sensors, Rex's (request to exit sensors), and card readers
Cards and card readers
"One Card Technology" is the ability to combine independent systems onto one card. Multiple tasks like magnetic strips for food plans, proximity for door access, bar codes for library use, smart chips for vending account deduction and photo ID's can all be accomplished on one single card. All of our systems work to increase security and improve controls.
With the addition of a badge printer, access cards may be printed on site with multiple custom designs. Employees are easily identified, while visitors or intruders are easily noticed.
No matter the size of your location, you may choose to use our ID badging services which will provide you with all your badging needs without the internal complications and costs of developing badges.
We offer a full line of access control solutions, from securing a few doors to full enterprise system, managing a single facility or multiple facilities locally, nationally or globally. We combine a variety of access control technologies together into a fully functional access control system that manages your individual risks and needs.
Share this article
Related Posts