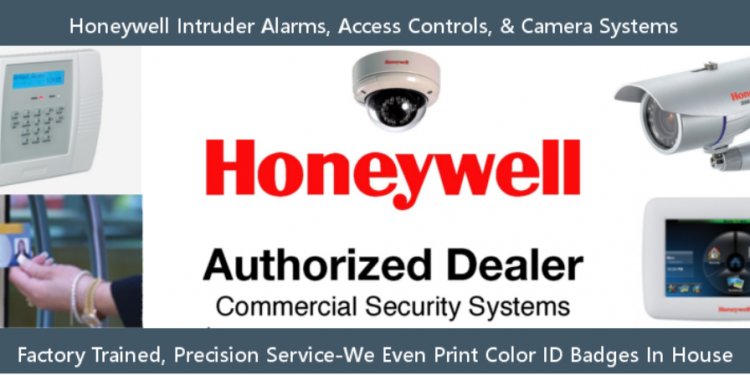 Honeywell Access Control Systems
Honeywell's WIN-PAK® software suite provides a range of solutions from access control only to fully integrated security solutions. WIN-PAK's powerful user interface allows dealers to install a single software for all of their customers' security needs.
Key Integration Features
WIN-PAK XE 4.4 (Express Edition) is the base software package for access control only.
WIN-PAK SE 4.4 (Standard Edition) provides access control and standard video integration; options include intrusion support and expansion to 5 workstations.
WIN-PAK PE 4.4 (Professional Edition) combines all the features of XE/SE while supporting intrusion, advanced video, unrestricted number of workstations, multiple communication servers and multiple account/department/sites. All inclusive—no additional upgrades needed.
Eliminate integration compatibility issues
WIN-PAK brings Honeywell's access control, intrusion and video systems together under one seamless integration. One manufacturer not many.
Enhanced Security
Popup notifications from intrusion, video and access provides concise event information and system control.
Flexible Security
Change the level of security automatically based on an event or manually initiated.
Audits and Compliance reporting
Extensive reporting options include the creation of templates and scheduling of reports. Options include Use it or lose it (card frequency report based on selected reader(s) with disposition option); find out who has access to a door and when including activation and expiration dates; history reports showing who changed and what was changed on a card/cardholder. Muster and Tracking reports on demand or generated by event for emergency scenarios.
Lower cost of Ownership
Unlike other software manufacturers, Honeywell's WIN-PAK does not charge license fees per reader (or per device fees).
Fast and Easy Setup
Installation wizard takes the user step-by-step creating a basic system. Context-sensitive help is available by pressing F1.
Share this article
Related Posts