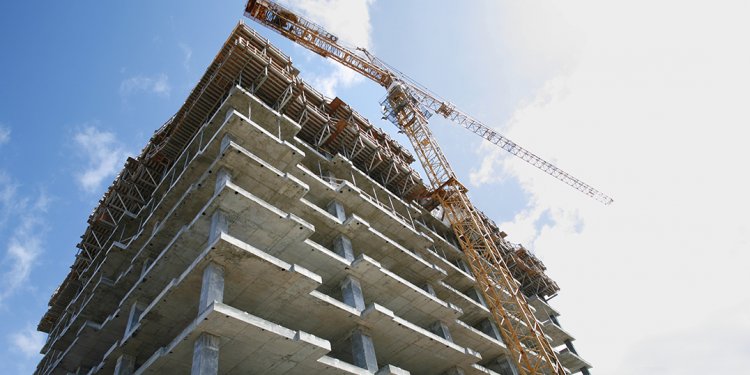 Swipe Card Access Control Systems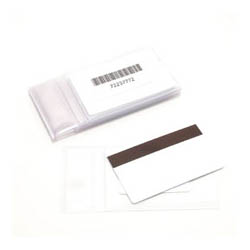 Traditional swipe card access control systems have for may years used the magnetic swipe card and it will continue to be popular for may years to come as systems in the market with may existing cards are upgraded and refurbished. The magnetic card is also still a very cost effective card technology.
Lock-tec are happy to supply and install magnetic swipe card systems while they remain popular although on new installs we will recommend that proximity is the preferred option.
Magnetic Swipe Cards
Magnetic swipe card access control technology works by the encoding data onto a magnetic strip on the back of the card. This data is then read as the strip passes over the reading head of a swipe card reader. If the data is valid for that door then access is granted.
This is the same technology employed on standard credit cards, although the addition of "chip and PIN" has made these cards more secure.
Magnetic swipe cards offer a cost effective access control solution, however, card data can be easily copied and systems can be compromised.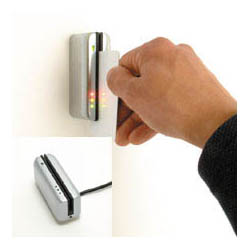 Swipe cards can also be printed onto, adding photo ID or a company logo to the cards.
Stand Alone Readers
Using a stand alone reader is the most cost effective method of magswipe access control.
The reader is generally supplied in a kit form. The kit contains the reader, an electric lock, power supply and a number of magnetic cards (10, 25, 50 & 100).
These kits are easy to use, easy to program and simple to install and would be utilised on main entrances into buildings or internal doors.
A consideration is that these kits offer limited security as all of the control electronics are built into the reader. This means that vandalizing the reader would result in the loss of all data and the electric lock would be compromised. However, if vandalism is not an issue then these kits are a perfect access control solution.
Readers With Secure Control Units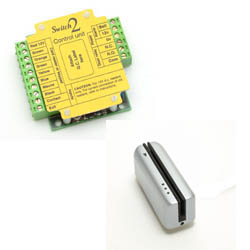 Where vandalism is an issue and the need for more features over a stand alone system are requirements then considering a reader with a separate control unit is a wise choice.
A consideration of using a magnetic reader in this way is that when a reader is located externally, the swipe area can be attacked and easily blocked up. The reader head can also get dirty and this can affect the reading of the cards. For this application Lock-tec recommend a system.
These readers are installed and all electronics are cabled back to the control unit which is usually located inside the building in a secure location.
In this way, all decisions are made by the control unit and vandalism of the reader will not compromise the security of the door. All programming is stored within the control unit and when a replacement reader is installed the system immediately reverts to its previous operation.
These systems allow up to 10000 users as standard and the control unit offers the facility to add a second reader to control in/out access at the door.
Network/PC Based Magswipe Access Control
On large sites with many doors it makes sense to have all readers working together in a network for centralised control and administration of the access control system.
It also makes sense to link any number of readers into a network if you just need to keep an eye on events and have an audit trail of movements on site.
A networked or PC based access control system allows you to achieve this. The subject deserves its own page and so its worth clicking the link below or the image to the left to access our dedicated page on PC based access control.
Share this article
Related Posts