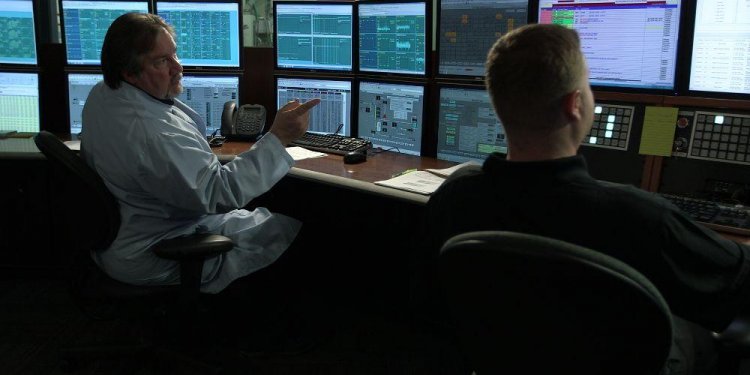 Automation control Systems
Technology is advancing at an incomprehensible rate and competition is intensifying. Yet, requirements, although more critical today than ever before, remain the same: maximize machine uptime and efficiency, minimize costs, and improve productivity. Walco understands these requirements and helps you achieve your goals through solid, time-tested practices, innovative solutions, the most up-to-date technology, rapid response time, and technical expertise that come only from many years of experience.
Walco's Automation and Controls group has more than 40 years of systems engineering experience in a variety of industries. We have in excess of 1, 500 drives and drive systems installed worldwide. Walco is proud to be a Siemens Solution Partner. We are one of only 11 partners for AC/DC drives in the country and the only motion partner in the northeast.
Our Automation and Controls group's applications expertise in winders and web processes is second to none. Our team understands not only the manufacturing process as a whole, but the role of each machine used. So, whether your company specializes metals, paper, plastic, converting, textiles or roofing, we can help you improve productivity and profitability by implementing industry-proven hardware and software with a focus on product usability and investment longevity.
Walco customers get the right solution the first time.
Our turnkey engineering solutions provide you with the opportunity for flexibility and growth. We utilize open-architecture communication systems for high-speed data transfer and processing. The efficient collection and dissemination of key manufacturing performance measurements allow you to effectively manage and control your production and product quality. By empowering you with the right information at the right time, Walco helps maximize production and minimize downtime.
Additionally, Walco is experienced in the retrofit of existing processes. We have the knowledge to re-engineer process systems in order to bring them up-to-date and make them more productive and cost-effective. Our design engineers are sensitive to the variables of all types of systems as well as to the needs of our customers. Further, we encourage our customers to work directly with our engineers throughout the retrofit process.
We back all of our installations with an unyielding commitment to quality and workmanship. We keep our customers' facilities productive with efficient, easy-to-use systems and responsive, 24-hour support. Walco's Automation and Controls group has a service department with factory-trained service technicians and engineers and offers emergency service as well as preventative maintenance programs.
Share this article
Related Posts