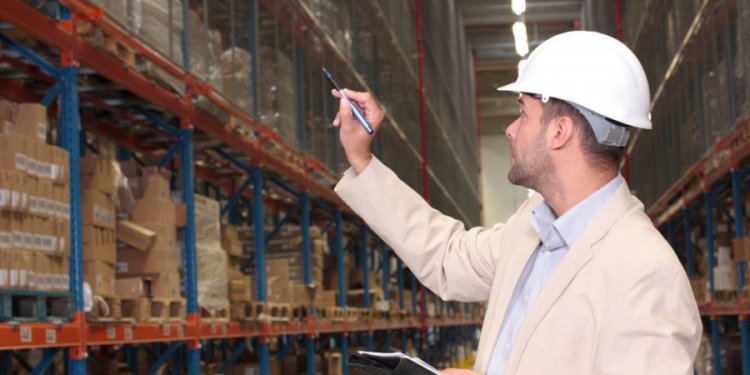 Inventory control Management System
An inventory management system combines the use of desktop software, barcode scanners, barcode printers, and mobile devices to streamline the management of inventory (e.g. goods, consumables, supplies, stock, etc.).
Whether you are tracking inventory used to perform a service or sold to customers, using an inventory system provides staff accountability and minimizes inventory stockouts and shrinkage.
Inventory System Benefits
Improve Your Bottom Line
You'll spend less time on inventory control, and reduce understock and overstock.
Improve Accuracy
Eliminate data entry errors by using mobile barcode scanners to scan stock item barcodes.
Improve Company Workflow
Share inventory data with colleagues and standardize inventory control tasks.
User Access
If a warehouse employee is only responsible for receiving inventory and checking out equipment, admins can disable/enable specific role-based permissions and interface settings throughout the system to simplify workflow for this user and prevent unauthorized access.
Data Fields
Your warehouse may not be generating purchase orders (PO's) or may not need to receive against a formal PO. This means that upon receiving inventory there is no real need to see the PO field on-screen or have it be a required field. Passport allows you to edit and define fields, and remove or hide them as needed.
Features
Some teams need their system to include features such as cost tracking, reorder management and barcoding, while others require supplier management, multi-location, kitting, and serialized inventory tracking. Passport is ideal because it allows you to include only the features that you need and will use.
Inventory Management System
vs.
Asset Tracking System
These two terms are often misused because the tracking processes appear similar and there is varying terminology across industries. Although both systems help organizations make better use of their resources and budget, the two provide different sets of functionalities and benefits.
If you are getting started with your research, it's helpful to begin by learning the difference between inventory and assets. After reading the following overviews you'll be able to determine if you have inventory (i.e. stock), assets, or both, and get a sense of how you want to track them.
Inventory (Stock)
Inventory represents a business's stocked goods or materials, and as such, the terms stock and inventory are often used interchangeably. You can think of inventory as items that are either used up to do a job, inputs in a production process or products sold to customers.
A simple example of tracking inventory is a toy store. When a toy is being purchased and gets scanned at the register, the toy store cares about the quantity of that item that needs to be subtracted from inventory levels and eventually replenished. The data from the individual toy is not the priority, it's the quantity of the set of identical inventory items that matters.
Typically, inventory is stored in a warehouse or storage area and tracked by quantity, as well as a common stock keeping unit (SKU), which identifies each stocked item by distinct attributes. Batch or lot numbers are often used to track perishable inventory items, such as food or medications, in groups based on expiration or production dates. In addition, inventory such as parts and components can be tracked by serial numbers.
Assets (Equipment)
Assets are also known as fixed or capital assets, and typically refer to an organization's valuable resources and equipment. These items have long-term business use and enable their owner to produce goods or perform services. Assets are tracked as unique items which are not consumed in production.
Because the word "asset" has a different meaning in the world of finance and accounting, the phrase "asset tracking, " is used to indicate the monitoring of physical asset movement and condition, not the change in monetary value of an intangible financial asset.
Systematically tracking assets is necessary across every industry in order to maintain accurate accounting records, as well as real-time visibility of operations. For tracking purposes, each asset is tagged with a unique barcode identifier (e.g. make, model, serial number, etc.) and associated with a custodian or location.
Share this article
Related Posts