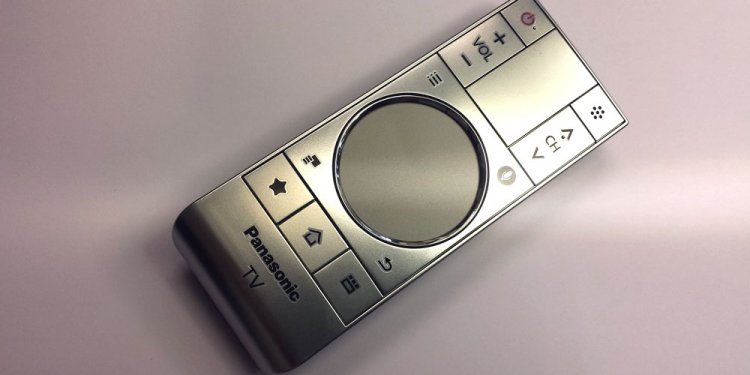 Panasonic Universal remote control theater system
MyURemote is an extremely powerful and configurable smart remote app with an easy to use interface. It supports a wide variety of remote control systems, from your phone's built-in IR blaster as well as direct IP control of your devices, and IR or RS232 Global Cache.
The app features a configurable interface with options such as customizable macros. More than just a remote for your home entertainment system, MyURemote can even be configured for a variety of home automation tasks as well. MyURemote supports control of virtually any device.
MyURemote supports a wide variety of remote control systems:
IP control: MyURemote is an iPhone/iPad/android Universal Remote able to control many 'smart' devices with unmatched support for IP control. Controlling devices directly via IP control requires that MyURemote and your component can communicate over your Wi-Fi network. A key advantage of IP controllable devices is often that they provide additional feedback. MyURemote supports all main brand IP controllable devices.
Serial control: is enabled by a MyURemote Certified Adapter such as the Global Caché GC100, iTach flex, IP2SL or WF2SL. If needed based on the target device, configuration of serial port settings such as baud rate should be performed via the iTach web interface prior to usage. A key advantage of serial controllable devices is that they provide additional feedback.
IR control: Support for infrared devices is enabled by the internal Android IR blaster or by a MyURemote Certified Adapter such as the Global Caché GC100, iTach flex, IP2SL or WF2SL .
Devices not listed can of course be learned by MyURemote from your original remote using your iTach IR via the built-in infrared learning feature.
list of Compatible Devices:
Here is a list of (IR, Serial and/or IP-control) supported devices:
Global Cache Gateway Devices:
Global Cache gateways are network devices which translate codes from MyURemote to infrared (IR) or RS-232 serial.
There are few differences to be aware of between the Global Cache gateways. Some models of Global Cache gateway support more simultaneous client connections than others.
Gateway Name
IR
RS-232
I/O
Connections
Global Cache iTach Infrared
Global Cache iTach RS-232 Serial
Global Cache iTach Contact Closure
Global Cache GC100-6
Global Cache GC100-12
Global Cache GC100-18
Note 1: Many gateways support the use of dual emitters or IR blasters, allowing the user to control more devices with the same number of IR ports.
Note 2: MyURemote can control other gateways, but they are not officially supported and will require specific knowledge of the gateway.
Note 3: iTach gateways support up to four (4) or eight (8) simultaneous client connections (depending on model), while the GC-100 series gateways support only one (1) connection at a time. If your controlled devices may require concurrent connections (two people may try to control a device at the same time, i.e. whole-house audio or lighting), you must use an iTach instead of a GC-100.
Share this article
Related Posts