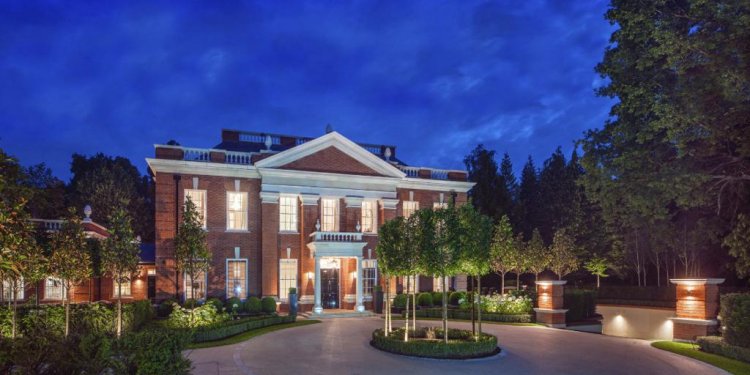 Home Theater control Systems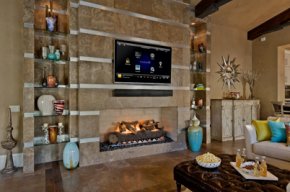 I think it's fair to say that the two biggest players right now in the world of custom home automation are and Control4. While Crestron still caters primarily to a high-end clientele, Control4 can be more of an everyman's solution. That's not to say that the company's products are cheap or that you can't assemble a super-high-end, highly complex whole-house control system based on the Control4 platform. It's just that, for those people with more modest needs and budgets, Control4 can certainly accommodate. If your home theater system has advanced to the point where you'd like to step beyond a standard universal remote control and incorporate some home automation, consider the subject of today's review: the HC-250, which is Control4's lowest-priced controller box at $750 plus installation. The HC-250 is designed primarily to be a single-room solution that, when combined with a handheld remote like Control4's SR-250, is the perfect replacement for a universal remote control but, as you'll soon see, this Control4 system brings a lot more to the table than just AV control.
The HC-250 has a 1GHz processor, which is much more powerful than previous entry-level Control4 controllers and thus allows for faster, more robust operation. The small black box measures just 8.59 inches wide by 4.92 deep by 1.23 high, so it can sit discreetly in your gear rack, be tucked away in a closet, or even be wall-mounted behind your flat-panel TV (the box can be powered via Ethernet if needed). The front panel consists only of four blue LED lights for power, link, data, and WiFi. The backside includes four IR outputs to control your AV gear using IR emitter cables; each IR output can accommodate two devices with the use of a splitter, so you can connect up to eight components. Two of the IR ports also support RS-232 serial control, and one contact and relay switch is available. HDMI and component video outputs allow you to connect the HC-250 to your TV or AV receiver and view the Control4 interface on your big screen. There's also an analog audio mini-jack input and output, a USB 2.0 port to connect an external media drive, and an Ethernet port (10/100) to add a variety of network-friendly features, like IP/iOS/Android control, media streaming, and remote management. The box also has integrated 802.11n.
Additional Resources
Control4 sent along the SR-250 handheld remote to use as my system controller. This traditional handheld remote measures 2.1 inches wide by 8.3 inches long, which was a little too long for my small hand to reach all the buttons without having to readjust the remote's position in my hand. The bottom half is thicker and heavier than the top, which keeps the remote feeling well-balanced in my hand. The backside has a textured, rubber feel that also makes it feel secure. The remote puts a lot of black buttons on a black background, but it is fully backlit, with an adjustable brightness control and a motion sensor to automatically illuminate when you pick it up. At the top is a five-line display that allows you to easily navigate the system menus when your TV is off and you can't see the onscreen interface, such as when you only want to listen to an audio source. Below that, you'll find buttons to navigate the onscreen interface, which I'll describe in more detail in the Performance section. These controls include the red "4" button that can turn on the entire AV system (a Room Off button that sits in the top right corner performs the reverse task) and the Watch and Listen buttons that let you navigate the various sources you've connected to the HC-250. Below that is the full complement of buttons you'd hope to find on a universal AV remote, including guide, DVR, menu, page up/down, channel up/down, previous, color buttons, navigation arrows, transport controls, volume up/down, and mute. The SR-250 has a total of 47 hard buttons. My review sample was the basic battery-powered SR-250 (9) that requires four AA batteries; a more expensive version (0) is available with a rechargeable lithium ion battery and supplied base station. Control4 also sells the lower-priced SR-150 (9) that lacks the five-line display at the top, which would make it more difficult to navigate sources without the onscreen display. Of course, the company also offers an assortment of portable and in-wall touchpad controllers at higher price points.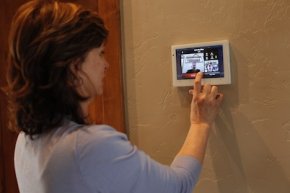 The Control4 platform allows devices to communicate with each other via Internet Protocol or the wireless ZigBee radio-frequency communication protocol. The HC-250 and SR-250 communicate using ZigBee and thus don't require line of sight, so you can tuck away the control box and initiate commands from another room. You also can easily incorporate a variety of compatible wireless automation products, be they Control4-branded or through third-party partners. Control4 sent me just a sampling of Control4-branded products to get a feel for the automation part of the equation, including a wireless thermostat and several lighting products that I'll discuss in the Hookup section. The ZigBee protocol creates a mesh network, which means that each wireless device serves as both a transmitter and receiver. The more devices you add, the more robust the wireless network becomes, which makes it easy to expand your Control4 system as your budget allows.
Control4 also sent me the new wireless Music Bridge, which allows you to integrate the music from your smartphone, tablet, or computer into a Control4 system. Given all the other features I need to cover in this write-up, I'm going to handle the Wireless Music Bridge in a separate quick review, coming soon.
The Hookup
Setting up a Control4 system is not a DIY job. It requires that you go through an authorized Control4 dealer; the company arranged for a local dealer, out of Ft. Collins, Colorado, to come in and do my installation. Co-founder Brian Pantle was kind enough to let me look over his shoulder and ask lots of questions along the way. Of course, he also had lots of questions for me as he worked, which is precisely how an installer figures out how to configure an automation system to work the way you want to use it.
My home theater setup consists of four components: a, , Dish Network Hopper DVR, and Harman/Kardon AVR 3700 receiver. Brian connected IR emitters to all four devices and ran them back to the HC-250. He connected the HC-250 to my Harman Kardon receiver via HDMI, devoting the receiver's Game source to display the Control4 menu and programming the system to automatically switch to that source upon startup. He also connected the HC-250 to my home network via wired Ethernet; since my router sits in my equipment rack, we went the wired route for convenience and stability. You don't have to connect the HC-250 to a network, but it is highly advisable if you want to enjoy network control and media streaming ... and if you'd like your installer to be able to service the system remotely.
Share this article
Related Posts