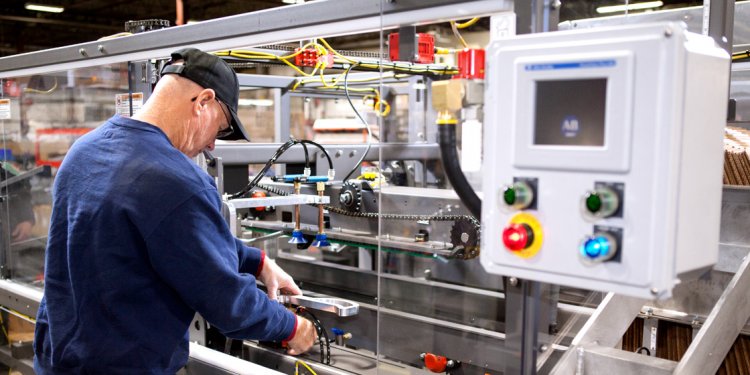 Control Systems Engineering Jobs
Your chance to build your own Business Unit and support the mission of Navy Readiness!
Navy Program Manager Opportunity with specialty in Control Systems Engineering
Philadelphia, PA
Talent Orchard LLC, a boutique talent acquisition consulting firm has been retained under contract by a leading Federal IT Systems Contractor to assist in identifying a Program Manager for their Navy contracts, located in Philadelphia, PA.
If you are looking for an opportunity to lead programs that have real impact on military control systems used in our Nation's defense capabilities, this is the position you've been looking for!
Our client is seeking an individual with an entrepreneurial spirit who is looking for an opportunity to really grow their career. Due to the nature of the business, it is essential that the PM has significant experience in control systems for mechanical and electrical equipment/machinery on ship and the associated issues with them.
He/She will also need prior experience in interacting with and successfully supporting one or more customers simultaneously and developing relationships that lead to winning additional work. Prior experience managing a program with at least $2-5 million in annual revenue is preferred.
The key aspects of the role will include working with external customers to define issues and develop solutions, hiring and managing a workforce that will assist with solution development and perform implementations, overseeing the technical work to successful completion and managing the growth of their organization.
Description of Roles/Responsibilities:
Business Unit Ownership:
+ Act as primary customer contact for program activities. Regularly meet with and updates the customer on project status and lead program review sessions with customer to discuss cost, schedule, and technical performance.
+ Develop new business or expand business with the customer. Coordinate preparation of proposals, business plans, proposal work statements and specifications, operating budgets, and financial terms/conditions of contract. Participate in negotiating contract and contract changes.
Project Leadership:
+ Responsible for the cost, schedule, and technical performance of multiple simultaneous projects from inception through completion. Develop and monitor project plans including schedule and cost estimates.
+ Ensure project deliverables are delivered on schedule, within funding, and in compliance with contract requirements.
+ Establish milestones and monitor adherence to program plan and schedule, identify program problems, and obtain solutions, such as allocation of resources or changing contractual specifications.
+ Lead technical discussions for project reviews. Prepare and deliver formal briefings.
Staff Leadership:
+ Hire and manage technical and administrative staff and provide ongoing direction in the performance of the assigned program.
+ Prioritize workload and determine staffing levels and any adjustments in staffing. Maintain a staffing level to ensure technical quality and appropriate experience levels are consistent with current and projected project activities.
Qualifications:
REQUIRED SKILLS/EXPERIENCE/EDUCATION:
+ Bachelor's degree in electrical or control systems engineering (or other engineering degree with control system experience, marine engineering or naval architecture - a science degree or other technical degree with strong control system experience will also be considered) plus 8 years of experience (In some cases, educational requirements may be adjusted or waived for more than 12 years of applicable work experience. Work experience may be adjusted for highly specialized knowledge or uniquely applicable experience for positions involving new technology or labor market shortages as reflected by market survey data.)
+ Background in building client relationship and selling/winning contracts within the Federal Government space
+ Desire to build, lead and grow a business unit
+ At least 2 years of technical project management experience having led full lifecycle projects. PMP would be a plus.
+ At least 3 years supervisory/management experience is required
+ Experience in mechanical and/or electrical control system design engineering and development related to "on ship" machinery/Navy shipboard systems is essential (ideally ship, hull and mechanical)
+ Professional Engineering designation would be a plus
+ Knowledge of related systems cyber security issues is strongly preferred
+ Preference will be given to candidates with experience implementing DOD 8570 series guidance and Risk Management Framework
CLEARANCE:
+ Active Secret security clearance or eligibility to obtain a Secret clearance
Talent Orchard LLC is an SBA (8A), Economically Disadvantaged Woman-Owned Small Business, and Woman Business Enterprise Certified firm that provides the following services to clients in the commercial and public service sectors:
+ Human Capital
+ Professional Services
+ Accounting/Audit Readiness
+ Network/Cyber Security & IT Infrastructure
+ Software Development/Engineering
Established in 2010, Talent Orchard has an exceptional reputation, providing staffing solutions to time-sensitive, talent scarcity issues to deliver better talent management ROI. Our specialty lies in the critical area of program talent acquisition and resource management, not in one narrow skillset, but across many areas of technical and functional delivery.
Please contact us at recruiting@talentorchard.com for more information or learn about our other exciting opportunities on the Jobs Page at
Share this article
Related Posts