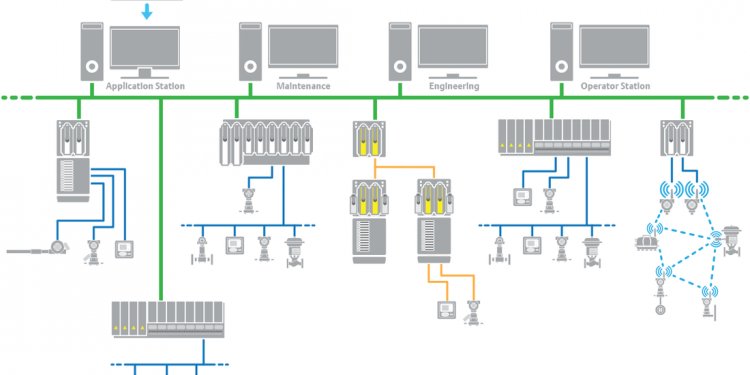 Basics of Control Systems Engineering
This course will help you understand engine system control requirements, basic architecture, and strategies used in the control system. You'll become familiar with controls terminology and the development process that is used to meet engine system requirements, and develop an appreciation of transient behavior and dynamic coupling in an engine system.
Engineers, managers, technical and program managers with backgrounds in systems, mechanical, electrical, or industrial engineering who are involved in vehicle powertrains, sensors/actuators, and diagnostics
Test engineers and technicians
Engine Management Systems
History
Air-led
Fuel-led
Torque-led
Development process overview
Control Theory Basics
Goals
Terminology
Feedback (PID)
Feed-forward (model and observer based)
Discrete vs. continuous systems
Performance considerations
Engine Management Basics
Engine Control Functional Subsystems
Gas-phase flow control (air system)
Liquid-phase flow control (fuel system)
Spark/Injection timing control
Torque control
Engine speed control
Engine protection
Vehicle Control Subsystems
Communications (TCM, HCM, BCM, etc.)
After-treatment control
Ancillary System control
Controls Hardware/Software
Embedded systems
Control electronics, drivers, and devices
PLCs, CAN, and communications
Sensor/Actuator characterization
A/D and D/A converters
Digital signal conditioning
The Development Process
Hardware
Software
Calibration
Validation
OBD II diagnostics/prognostics
Tools
The Future
Advanced/Low temperature combustion
Cylinder pressure feedback
Emissions sensing
Online global optimization
Chi Binh La
Business Unit Director
Chi Binh has over 18 years of experience in engine development covering a broad range of topics including; NVH, Mechanical Development, Analysis and Simulation as well as Controls and Calibration. In 2012 he joined IAV where he is responsible for the strategic direction and profitability of the Gasoline and Alternative Fuels Engine business unit. Prior to joining IAV, he worked for Ricardo, Inc as director of Powertrain Development and Calibration. Chi Binh holds a Bachelor's in Mechanical Engineering from University of Waterloo and a Master's in Engine Systems from University of Wisconsin-Madison.
Michael Andrie is a Program Director, an Associate Researcher at the Engine Research Center (ERC) at the University of Wisconsin-Madison. He has more than 35 years of experience in engine development. Andrie began his engineering career at John Deere and then spent 17 years at Cummins Engine Company, where he managed and developed engines for the automotive, industrial, and marine markets. He joined the University of Wisconsin in 2007 and is active in research, mentoring, consulting, and continuing engineering education. Andrie holds several patents and is author on numerous publications. He also serves as the program manager for the over 30 members of the "Direct-injection Engine Research Consortium" (DERC) and the Biennial ERC symposium. Andrie holds a Bachelor's and a Master's in Agricultural and Mechanical Engineering from the University of Minnesota.
Blake Suhre is Manager of the Engine Control Systems at John Deere. He has over 20 years of experience in all aspects of engine systems and controls development. He was involved in the initial development of model-based controls for internal combustion engines and has experience applying these techniques to most combustion system types in use today. He was co-founder of the MotoTron Corporation and has held a variety of leadership roles in engine systems development and R&D. Suhre holds a Masters Degree in Mechanical Engineering from the University of Wisconsin-Madison.
Steve Fraser is a Technical Specialist at LHP Software LLC. He has worked over 25 years in a variety of industries including satellite and terrestrial communication systems, robotics, simulation modeling of large gas turbine power generation systems and Automotive and Heavy Duty applications. Fraser has worked with a variety of customers, primarily in the development of advanced controls and OBD diagnostics in the automotive industry. He worked on the development team of first generation diesel after-treatment control systems and diagnostics for the Diesel Particulate Filter (DPF), Nitrogen Adsorption Catalyst (NAC), and Selective Catalyst Reduction (SCR). Fraser has extensive experience in embedded software architecture design and test methodology using UML and AUTOSAR tools. He has a bachelor's degree in Mechanical Engineering, a master's degree in Applied Science, and a PhD in Mechanical Engineering from Concordia University in Montreal, Canada. He also has a bachelor of law degree from McGILL University in Montreal, Canada, specializing in intellectual property.
Share this article
Related Posts