Triumph engine Control Systems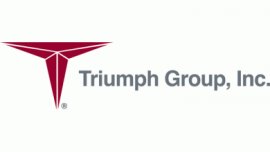 United Technologies Corp. has a buyer for the Goodrich Pump & Engine Control Systems, one of the business units of Goodrich Corp., which UTC acquired more than a year ago for $18.4 billion. Triumph Group Inc. has a purchase agreement for the business, which manufactures aerospace fuel system for commercial, military, helicopter and business jet markets.
Divesting the pump and engine control systems unit was required by federal regulators as a condition of UTC's acquisition of Goodrich. An earlier proposed sale of GPECS to TransDigm Group Inc. was blocked by the U.S. Dept. of Justice.
The sale to Triumph Group is expected to close during the first quarter of 2013. The value of the purchase was not revealed.
Triumph Group said the new holdings would operate as Triumph Engine Control Systems LLC, as part of its Aerospace Systems Group, and would add approximately $195.0 million in annual revenue to the corporation.
"The acquisition of GPECS will provide Triumph with proprietary capabilities in a market where we do not currently participate, " noted president and CEO Jeffry D. Frisby. "In addition, the acquisition will enhance our ties to existing customers while also further diversifying our customer base due to GPECS' strong alignment with all major engine OEMs and the U.S. Army."
Triumph Group designs, manufactures, repairs and overhauls aerostructures, aircraft components, accessories, subassemblies, and systems.
Frisby said the GPECS management will remain under the Triumph Group ownership.
GPECS has approximately 530 employees at its West Hartford, Conn., operation, where it manufactures electronic engine controls, fuel metering units, and main fuel pumps for OEM and aftermarket markets.
Share this article
Related Posts