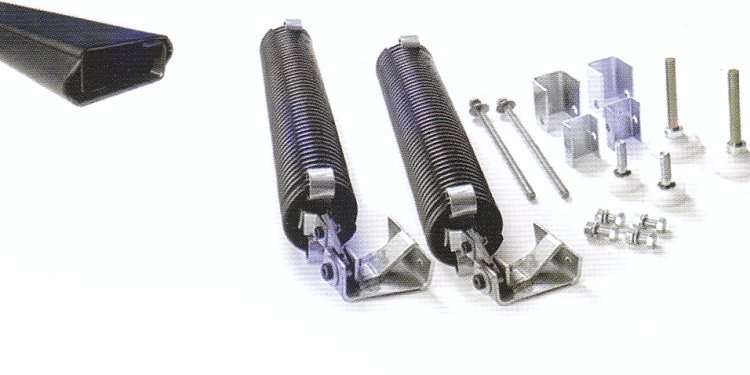 Eagle Access Control Systems Inc
Please read these terms carefully before using By accessing and using this Site you indicate your acknowledgment and acceptance of these terms and conditions.
These terms and conditions govern the use of These terms and conditions are subject to change without notice. Therefore, if you are a regular user of the Site, please review these terms and conditions regularly.
Initially, please note that this Site is intended for adult use only and we do not market products to children. Please do not use this site if you are under 18 years of age without a parent. From time to time Eagle Access Control Systems, Inc. may present activities on the Site for use by adults in conjunction with their children. These activities do not involve the collection of personal information from children, and are not intended for use by children who are unaccompanied by adults.
Laws/Regulations
Your access and use of this Site is subject to all applicable international, federal, state and local laws and regulations.
Copyright/Trademarks
This Site, including images, text, audio and other components therein ("Materials") are copyrighted materials owned by Eagle Access Control Systems, Inc. and protected by worldwide copyright laws and treaty provisions. Elements of this Site are also protected by copyright, trademark, trade dress and other laws and may not be copied or imitated in whole or in part. You may not use, copy, reproduce, modify, publish, upload, post, transmit, or distribute Materials and elements of this Site in any way without Eagle Access Control System's expressed prior written permission. These Materials and elements include, but are not limited to, names, trademarks, logos, graphics, sounds and images. Except as expressly provided herein, Eagle Access Control Systems, Inc. does not grant any express or implied right to users under any patents, copyright, trademarks, or trade secrets.
No Warranties
THIS SITE IS DISTRIBUTED ON AN "AS IS" BASIS. EAGLE ACCESS CONTROL SYSTEMS, INC. MAKES NO REPRESENTATIONS OR WARRANTIES REGARDING THE ACCURACY, RELIABILITY OR COMPLETENESS OF THIS SITE´S CONTENT OR THE CONTENT OF ANY SITE LINKED TO FROM THIS SITE. TO THE EXTENT PERMISSIBLE BY APPLICABLE LAW, EAGLE ACCESS CONTROL SYSTEMS, INC. DISCLAIMS ALL WARRANTIES, EXPRESS OR IMPLIED, INCLUDING, BUT NOT LIMITED TO, NON‐INFRINGEMENT, WARRANTIES OF TITLE, IMPLIED WARRANTIES OF QUALITY, PERFORMANCE, MERCHANTABILITY, FITNESS FOR A PARTICULAR PURPOSE, SECURITY AND ACCURACY. FURTHER, EAGLE ACESS CONTROL SYSTEMS, INC. DOES NOT WARRANT THAT THIS SITE OR THE SERVER THAT MAKES IT AVAILABLE IS FREE OF COMPUTER VIRUSES.
Updates and Errors
EAGLE ACCESS CONTROL SYSTEMS, INC. DOES NOT WARRANT THE ACCURACY OR COMPLETENESS OF THE INFORMATION, TEXT, GRAPHICS, LINKS, OR OTHER ITEMS CONTAINED WITHIN THIS SITE. THE DOCUMENTS AND RELATED GRAPHICS PUBLISHED ON THIS SITE COULD BE OUTDATED OR CONTAIN TECHNICAL INACCURACIES OR TYPOGRAPHICAL ERRORS. CHANGES ARE PERIODICALLY MADE TO THE INFORMATION HEREIN. EAGLE ACCESS CONTROL SYSTEMS, INC. AND/OR ITS RESPECTIVE SUPPLIERS MAY MAKE IMPROVEMENTS AND/OR CHANGES IN THE PRODUCT(S) OR SERVICE(S) OFFERED AND/OR THE PROGRAM(S) DESCRIBED HEREIN AT ANY TIME.
EAGLE ACCESS CONTROL SYSTEMS, INC. HAS NO DUTY TO UPDATE THIS SITE OR THE CONTENT HEREOF AND EAGLE ACCESS CONTROL SYSTEMS, INC. SHALL NOT BE LIABLE FOR ANY FAILURE TO UPDATE SUCH INFORMATION.
YOU AGREE THAT EAGLE ACCESS CONTROL SYSTEMS, INC. AND ANY OF ITS OFFICERS, DIRECTORS, EMPLOYEES, OR AGENTS WILL NOT BE LIABLE, WHETHER IN CONTRACT, TORT, STRICT LIABILITY OR OTHERWISE, FOR ANY INDIRECT, PUNITIVE, SPECIAL, CONSEQUENTIAL OR INCIDENTAL DAMAGES (INCLUDING WITHOUT LIMITATION LOST PROFITS, COST OF PROCURING SUBSTITUTE SERVICE OR LOST OPPORTUNITY) ARISING OUT OF OR IN CONNECTION WITH THE USE OF THIS SITE OR A LINKED SITE, OR WITH THE DELAY OR INABILITY TO USE THE SITE OR A LINKED SITE, EVEN IF EAGLE ACCESS CONTROL SYSTEMS, INC. WAS MADE AWARE OF THE POSSIBLITY OF SUCH DAMAGES. THIS LIMITATION ON LIABILITY INCLUDES, BUT IS NOT LIMITED TO, THE TRANSMISSION OF ANY VIRUSES WHICH MAY INFECT A USER´S EQUIPMENT, FAILURE OF MECHANICAL OR ELECTRONIC EQUIPMENT OR COMMUNICATION LINES, TELEPHONE OR OTHER INTERCONNECT PROBLEMS (e.g., YOUR INABILITY TO ACCESS YOUR INTERNET SERVICE PROVIDER), UNAUTHORIZED ACCESS, THEFT, OPERATOR ERRORS, STRIKES OR OTHER LABOR PROBLEMS OR ANY FORCE MAJEURE. EAGLE ACCESS CONTROL SYSTEMS, INC. CANNOT AND DOES NOT GUARANTEE CONTINUOUS, UNINTERRUPTED OR SECURE ACCESS TO THE WEB SITE. FURTHERMORE, YOU AGREE TO INDEMNIFY EAGLE ACCESS CONTROL SYSTEMS, INC. AGAINST LIABILITY FOR ANY AND ALL USE OF THE SITE.
Share this article
Related Posts