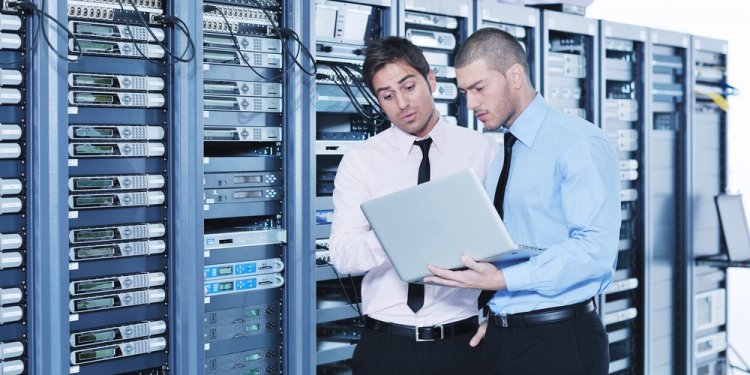 What is system Integrators?
Analyst firm IDC, which publishes an annual systems integrator report, includes the likes of Accenture, Capgemini, CSC, Fujitsu, Hitachi and IBM among the leading, "tier 1" global service providers.
But the systems integrator market also includes a huge number of "tier 2" systems integrators, some of which offer a full spread of services, and others which specialise in mobile or server-based computing, for example, or even a specific platform such as SAP or Oracle.
Ali Zaidi, an analyst at IDC, says that key projects users are currently demanding assistance with include infrastructure improvement, virtualisation and the consolidation of datacentres, applications and data, with the aim of achieving lower-cost, higher-performance IT.
But Zaidi says the most successful tier 1 and tier 2 systems integrators are those that have developed their expertise in particular areas to meet customer needs. These areas include service oriented architecture (SOA), cloud computing, voice and data convergence, mobile computing, and Web 2.0 applications.
Successful systems integrators, such as Accenture and IBM, "have the depth and breadth of capabilities across their systems integrator portfolio to help customers solve their complex business problems", says Zaidi.
Consulting and training slump
But O'Brien adds that systems integrators of all sizes are seeing less demand in consulting and IT training. The latter is being hit hard as organisations choose to spend their IT budgets on systems development instead.
As budgetary pressures continue to affect businesses, O'Brien says that the successful tier 1 and tier 2 integrators will be those that can offer IT system maintenance and full lifecycle support, as well as integration services.
O'Brien adds that we will see the lower tier and niche systems integrators partnering more with larger service providers, offering users low-cost services in order to compete.
"M&A activity will result in fewer independent UK systems integration players in the market, " he predicts.
He adds that we will see more IT outsourcing and business process outsourcing.
In addition, offshore service providers, from IT powerhouses such as India, will "accelerate their presence by diversifying their vertical coverage and acquiring systems integration capability where necessary".
Integration trends
Mark Nutt, general manager at IT services firm Morse, says there is a notable trend in the systems integrator market towards more specialism. "The systems integration market has evolved in recent years to include lots of services companies focused on specific areas of technology."
But he adds that there has been a backlash against some of the larger global systems integrators as companies "wise up" to their outsourcing agendas.
"Ultimately, clients are looking for services that provide tangible benefits and outcomes, rather than large, complex projects that feed the pockets of some of the larger systems integrators but often do not show a clear result for the client, " says Nutt.
David Perry, director at mobile systems integrator Cognito, agrees that specialism is the way forward for smaller tier 2 service firms.
"Areas such as mobile applications are becoming major parts of businesses' strategy, and as such can no longer be viewed as a niche area of a larger corporate network. Traditional systems integrators cover too broad a spectrum to successfully implement, for example, mobile integration, " he says.
"Either businesses need to reach out to specialist integrators, or the traditional integrators need to partner with specialists to provide comprehensive integration. Without this, areas such as mobility will not be properly aligned with business strategy and therefore will not bring the expected benefits so crucial in today's economy, " says Perry.
Share this article
Related Posts