PLC Rockwell Automation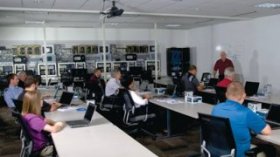 Industrial workforces are being pressured like never before. The systems they must productively design, operate, and maintain are more connected and complex. Roles and responsibilities have expanded, requiring more diverse skillsets. In addition, older workers are moving into retirement, which leaves skills and knowledge gaps. We can provide training where and when needed to help address these issues.
Open Enrollment Training
With over 250 standard open enrollment courses at your disposal, your employees will be equipped to realize the full capabilities of Rockwell Automation technologies. Courses are designed to align with specific job functions and focus on relevant job tasks. Courses are open to all students and conducted at Rockwell Automation and partner locations.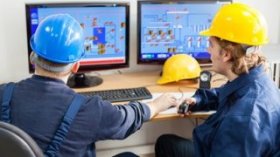 To enroll in open enrollment courses:
Virtual Classrooms
Virtual training provides an opportunity for workers to limit their time away from work for training while providing a valuable interactive experience. It can be ideal when employees can not travel for an extended period of time, when training budgets are limited, or if workers simply want to refresh their training. Our virtual classrooms are live, instructor-led courses. They are designed to give students web-delivered, interactive training experiences through WebEx technology.
On-site Training
For some companies, sending employees to off-site training can be expensive and disruptive to production. Our on-site training solution provides an attractive alternative.
Highly customizable, you make the decisions on:
Pick the date and time
Choose the shift or class size
Standard, tailored, or custom content can be used based on students' prerequisite and current skill levels
Classes can be held at your facility, in your training center, or even on the plant floor
Computer- and Web-based Training
Computer-based training courses are not only more convenient for workers and affordable for employers, they are also self-paced and self-directed. They can help workers acquire and retain new skills at an accelerated rate. Our web-based training courses offer all these benefits, while providing engaging and interactive features that can enhance the learning experience.
PRODUCT-BASED TRAINING
Train on the latest Rockwell Automation software and hardware applications. We offer a variety of courses with delivery options to suit your needs.
Training Workstations
Training workstations allow for hands-on, self-paced instruction. Select a standard workstation or customize your own to fit your needs.
Reinforce and practice maintenance, troubleshooting, and programming skills
Train new employees
Ease the transition from one technology
Standard workstations include drives, HMI, I/O systems, motion control, and more.
Job Aids
Rockwell Automation award-winning job aids provide essential job task information, which minimizes errors that can occur at the most inopportune moments.
Our job aids are written at a level of detail to ensure that you are consistently using best practices. We offer both standard guides that provide detailed instructions on the most common Rockwell Automation hardware and software-related job tasks, as well as custom guides that are created to work with your plant-specific systems and application.
Tailored Training
Sometimes a customized curriculum is needed to meet your training requirements or business goals. Our tailored training does just that. You make the decisions to customize the training based on your production technologies, worker skill and knowledge requirements, and training time and budget. Your curriculum can draw from more than 1, 200 lessons in our database to create multiple technology training, introductory courses, refresher courses, software proficiency classes, or focused learning.
Global Certificate Programs
Certificate programs offer professional education to help you develop and apply your technical skills and knowledge to your plant systems to improve quality, efficiency, and productivity.
The programs are intended for maintenance or programming professionals who want to stay ahead of the competition, accelerate their skills and knowledge using the latest automation control technology, and earn professional recognition and credits through a formal education program.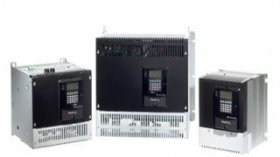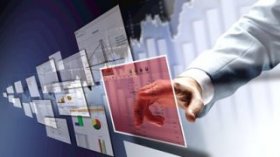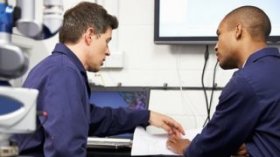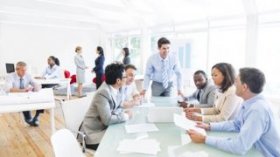 Share this article
Related Posts