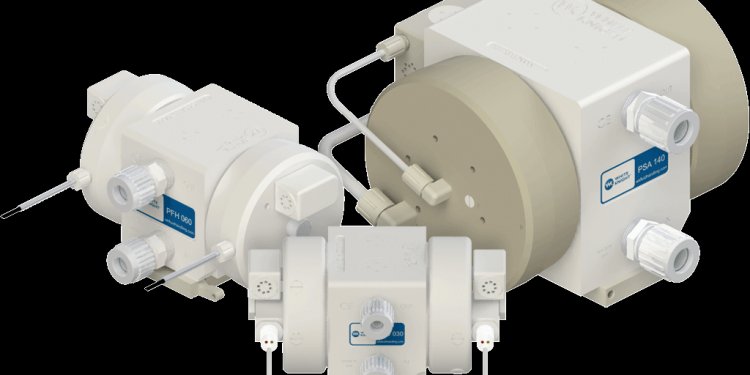 Closed loop systems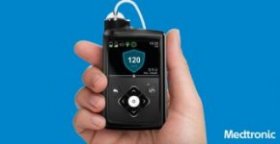 This post originally appeared on The LOOP blog on September 28, 2016 written by Karrie Hawbaker.
Today we have fantastic news to share – Medtronic has received FDA approval of the world's first hybrid closed loop system! The MiniMed® 670G system is the most advanced insulin pump and sensor system designed to help people with type 1 diabetes spend less time worrying about their glucose levels and more time living their lives.
We know that people with diabetes can live amazing lives and achieve incredible things – you show us that every day! But we also know it takes an incredible amount of work to get and keep those glucose numbers in range. Our vision is to transform diabetes care together, for greater freedom and better health. Part of that means helping you spend more time in range so that instead of worrying so much about your diabetes, you can feel your best and focus on running that marathon, walking across that graduation stage, or just hanging out with friends and family on the beach.
There's still more to do as we continue our work toward even more advanced solutions like a fully closed loop system. But the MiniMed 670G system is a big step toward that vision and we couldn't be more thrilled to bring it to you.
SmartGuard™ HCL Technology. Less Worry. More Time in Range.
With our exclusive SmartGuard HCL technology, MiniMed 670G is a hybrid closed loop system. But what does that mean and how does it work? Well, when in Auto Mode, the pump automatically adjusts the delivery of your basal insulin (all that insulin your body needs when you're not bolusing for food) based on our new, most advanced Guardian® Sensor 3. Auto Mode uses a target of 120 mg/dL and you do still have to enter carbs when you eat and enter blood glucose (BG) readings to calibrate the sensor– that's why it's called a hybrid closed loop system. But by automating that basal insulin, the MiniMed 670G system is requiring a lot less input from you than previous pumps and sensors.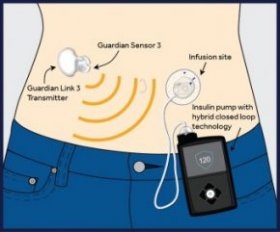 Our New Guardian Sensor 3. Trusted to Power a Hybrid Closed Loop System.
The MiniMed 670G system includes our newest and most advanced CGM, the Guardian Sensor 3 and the Guardian Link 3 transmitter. In addition to enhanced accuracy and performance and a 7-day life, the Guardian Sensor 3 incorporates diagnostic technology that continuously monitors how the sensor is doing, resulting in a CGM system trusted to power the hybrid closed loop system. It's the only sensor approved to drive the amount of insulin delivered by a pump.
We Hear You. You Need Options.
If there's one thing that you've taught us, it's that you like options! So if you're not quite ready for Auto Mode available in SmartGuard HCL technology (and you probably won't be if you're first starting out on a pump and sensor), the system has two additional versions of SmartGuard technology available to you:
The Suspend on low feature (also available in the MiniMed 530G and MiniMed 630G systems) stops insulin delivery for up to two hours when the CGM sensor reaches a preset low.
The Suspend before low feature stops insulin delivery when the sensor is predicted to reach a low limit and resumes after sensor glucose levels recover.
Share this article
Related Posts