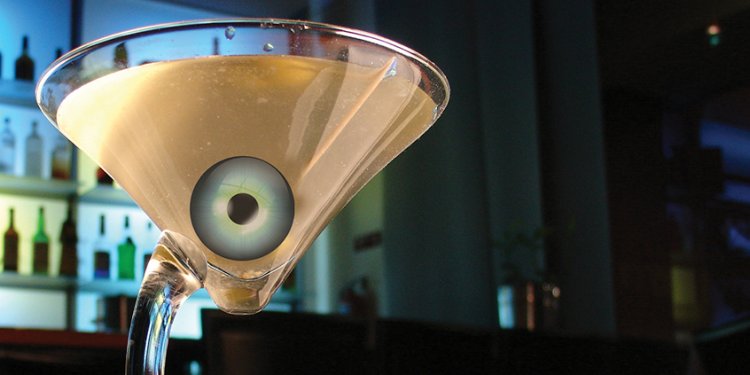 Liquor inventory control Systems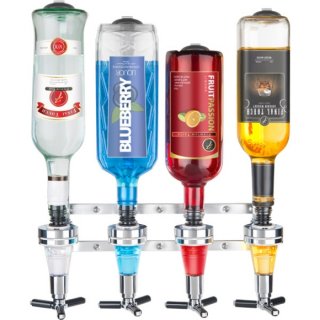 What if you notice that besides pretty well traffic in your restaurant or bar your overall profit declines ? What's going on ? What is the reason ?
It has been shown that the average monthly bar loses are about 20 % of its sales due to theft, free drinks, spilled drinks and other expenses. This means that you lose $4000-$10000 per month without you even knowing it.
Overall hospitality industry loses even a whopping 11 billion dollars per month. That's a lot of money and these loses nobody can or wants to ignore. Simply, you can not afford it to lose so much money .
Profitability analysis in the hospitality industry, and inventory in your restaurant or bar is an important task which must be carried out regularly in order to make a good income and to prevent theft and reduce the cost of various expenses .
How to Make Inventory in Restaurant or Bar?
What you should to do first? Primarily make a lists of the initial state of goods – from the finest food content in the kitchen to the barrels of beer in the bar. This would be the starting point for inventory and do not forget to make it right.
Every new purchase of goods must be recorded and added to the initial state of goods. This way, you will get new state of goods, which will be used in your next inventory.
That would mean that all goods you are purchasing from your suplliers are added to your Point of Sale system, that you have defined ingredients properly for every item on your menu In this way they can be deducted from your stock when waiters create order.
Then you will know your daily sales and have control over the stock in every moment.
Current status of the goods should have the same value as the inventory status if every sale is recorded and all new purchase of goods is entered. You will have insights into daily sales per articles.
Restaurant owner or manager need to know very good how to use restaurant software to manage all operations and to have control over stock through the records of invoices and receipts.
Who Runs the Inventory ?
It would be the best if you could be present when it comes to inventory. Be with your restaurant cook when controlling foods in the kitchen, it will be difficult to someone else to know about "that piece of meat" when it comes to control. Be with your bartender while counting bottles of juices or bottled drinks in the bar.
When doing inventory pay special attention to :
Precise counting. Make sure that all items are checked and accounted. Start with kitchen, then go to bar and after that to your stock. Be careful to not make double accounting. Go from one side to the other on shelves or from the top to the bottom of shelf.
Make a checklist of items which you need to count. Thus, even a bottle of drink that you may have left in the fridge in the kitchen you will not forget.
Be sure that the supplier do not deliver the goods while you are doing inventory.
Write the details like when and who was conducting inventory, whether it was some damaged or out of date food or drink or any goods that are not counted during inventory.
Studies have shown that restaurants rarely conduct inventory. Even 41 % of caterers said that an inventory is conducted only once a year, and 40% of them only once a month.
Only 17 % of them pay attention on every inventory object to detail and control each item. What you think about this?
Monthly inventory – Around 40% of private bars and restaurants do an inventory once a month. First day of every month they take inventory of manually recorded list of food and beverages. Then compared inventory list with the program data and thus obtain the results of inventory.
Weekly inventory – gives much more information to managers and owners which they can use to improve some sales in their restaurant or bar.
In this way they can identify and solve potential problems faster and easier.
of all food, bottles, tea, coffee … it has been almost impossible. It would be good to do it every day, after every shift. If you conduct inventory control on daily basis you are able to identify responsible persons for problems and could respond immediately, but unfortunately it requires a lot of time if you want to do it right.
How to do Liquor Inventory Control ?
Every drink should be properly dosed
Any free drinks should be registered
Make sure that you don't spill drink while pouring it in the glass
If you do not pay attention to these things, then there is no point in doing an inventory, as it will in the end only show that you drive your business in minus, even you are not or have been robbed!
The most common methods for liquor and beverages inventory control:
Liquor bottle ruler
Liquor dispenser with dial
Liquor dispenser connected to a computer
Electronic liquor scales
Specialized devices for measuring drinks that using bar code
Disadvantages of Liquor Measuring Equipment
Re-sellers for each of these products say that they are 100 % accurate and can be applied to any drink and that it's the right choice for you. But in practice it has been shown differently .
Liquor dispensers, as well as similar systems connected to the computer showed the following deficiencies :
Sometimes dials would withhold and "clever" staff were able to block the dials intentionally to bring some more profit for themselves.
It often happened that liquor especially the one with more sugar (Bitters, Liqueurs) were leaking, and dispenser would not record this lack of beverages.
All electronic gauges of beverages is also subject for manipulation that can be done by waiter in the cash register. Manipulation can be done in a only 1 minute.
The electronic system associated with measuring scales of drinks is not also absolutely reliable. The permissible error limit in weighing bottles is 2%, but this standard does not comply with all manufacturer of liquor, so that tolerance when weight bottles moving up to 5 %.
I would explain on one simple example: Weight of a bottle of 700 ml of quality beverages is 750 gramsThe average tolerance of + – 5 % is approximately 712.50 to 787.50 grams which is unreliable 75 gr. Error of 10 % . is too much to pass our test.
The automatic measurement of the volume of alcoholic beverages through scales is opposed to fundamental physics and it is needlessly to say that it is not applicable.
Classic Methods of Liquor Inventory Control
The most reliable measuring method is measuring beaker but it last forever, it is too slow method to use it for every bar inventory. But it is also the most precise method and can be used for every bottle and it has been used more than 20 years in hospitality business.
One of the most popular ways to measure liquor and other bottled drinks is by using Liquor bottle ruler. It s made for different kind of drinks and bottles. Its major deficiency is pre- hammered 12 measuring moldings without warranty of accuracy, and half of them you do not even need.
The problem with this measuring methods is the fact that many manufacturers often change the look and shape of the bottle not thinking about caterers and inventory. It is desirable that every caterer make their own way for measuring drinks and complements it as occurring changes in its existing form or offered drinks .
Alternative Solutions for Caterers
Some restaurant and bar owners made a personal gauges for liquor inventory control. There are some really interesting solutions. They are using various methods like stickers on the bottles with labels 0.3 or 0.5 dl. Various lattices of different materials as well as putting special sticks into the bottle.
Along with caterers personal solutions for liquor measuring there are also on the market different kind of products for liquor inventory starting from various tubes that you plunge into the bottle with drink, different gauges connected with chain and etc.
Share this article
Related Posts