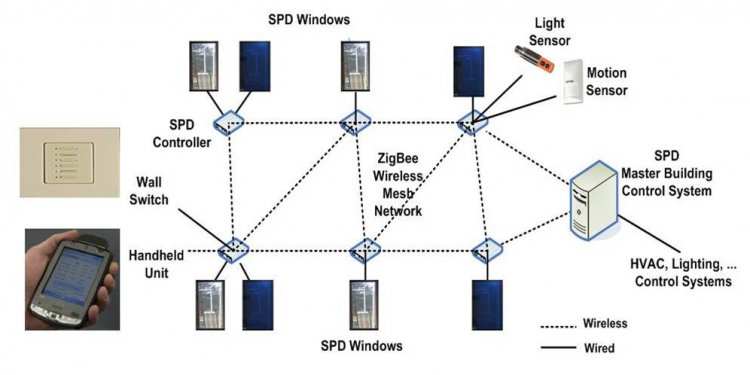 Energy Management and control System
Stanford's EM&CS is a computer-based process control system used for control and monitoring of the Central Energy Facility Steam and Chilled Water Plants, monitoring of the Cogen plant, utility service entrance consumption and demand metering, utility demand management, central HVAC system control for Stanford's 100 largest buildings, monitoring of life safety systems, and local process control where justified. All system control logic development and programming, including new construction, is performed in-house.
History
Stanford has had some form of a central control system since the early 1970's. Our system evolved from a need to monitor and control building steam and chilled water demand on our Central Energy Facility. Our original system pre-dated personal computers and offered only digital (on/off) control. In the early 1980's we moved to a Rosemount Manager 16 system to capture the advantages of analog monitoring and control. At the time, our primary focus was on improving chilled water utilization in campus buildings, and utility metering. In the early 1990's we migrated to the Fisher-Rosemount RMV-9000 system, and began a more comprehensive approach to building efficiency and performance. In 2002 we began the migration to the Emerson DeltaV system to take advantage of the latest technology. Our legacy RMV-9000 is still in service, but is scheduled for complete phase out by 2012.
System Specifics
Both our new DeltaV System and our legacy RMV-9000 system provide many optional levels of redundancy which we select on a case-by-case basis. Both systems consist of PC based workstations communicating over a private network to data servers and building controllers. The building controllers are directly connected to I/O points, and serially connected to the local DDC system. Large buildings have a dedicated control computer; smaller buildings share a computer.
Share this article
Related Posts